Austin FC's inaugural season
in Major League Soccer.
While all scheduled things for sports and stadiums are currently "pending" due to the coronavirus pandemic, for right now the new venue located in the north-central part of the booming west Texas metropolis is still slated to open next year, according to Andy Loughnane, Austin FC President. And in a phone interview this week Loughnane said that when the stadium does open up, it should have the kind of connectivity that Austin's tech-savvy populace will expect — namely, strong Wi-Fi and cellular.
According to Loughnane, Boingo emerged as the winner of a "competitive process" to choose the technology supplier for the venue. While some of the details of the networks have not yet been announced — including hardware vendors for both the DAS and the Wi-Fi networks — Loughnane and Boingo are confident that the stadium will have more than enough bandwidth to keep a full house of 20,500 soccer fans (or 22,000 concertgoers) well connected no matter where they are.
No matter which Wi-Fi vendor is selected, Loughnane said that using Wi-Fi 6 APs will be a performance key for what he hopes will be fully packed stands (if and when fans are allowed to attend large events again). Boingo senior vice president and general manager Doug Lodder said that the Wi-Fi network will use a combination of under-seat and overhead AP deployment, with "hundreds" of APs throughout the venue.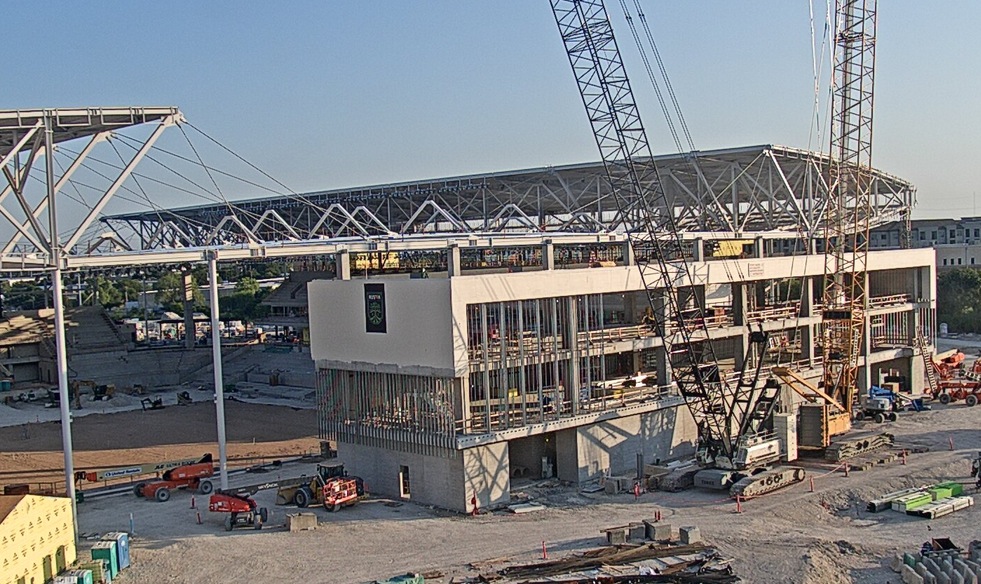 A construction cam shot shows the current state of the Austin FC stadium.

Austin FC has selected Boingo to deliver a neutral-host distributed antenna system and a Wi-Fi 6 network for the club's new stadium, which is slated to open next year during