By Doug Lodder, Boingo Wireless
Over the last few years, the sports industry has marveled at the unveilings of new smart stadiums that enhance the fan experience and increase profitability through innovative technologies. In 2014, Levi's Stadium was launched in the heart of Silicon Valley with endless tech features; in 2016, Sacramento's Golden 1 Center opened its doors as an entirely solar-powered facility; and most recently, Atlanta's Mercedes-Benz Stadium debuted the world's largest video board, providing 63,000 square feet of screen in a continuous, roof-mounted oval which, when stretched out, is longer than the Eiffel Tower.
Technology has exerted massive influence on today's sports venues, but the impact goes far beyond new stadiums. Outpacing new construction buildouts are stadium renovations that have a concentrated focus on more bite- sized refurbishments, such as upgrading technology features, revamping hospitality and entertainment offerings, and adding more expansive seating and exclusive suites.
Bank of America Stadium, Ford Field, Hard Rock Stadium, M&T Bank Stadium, Philips Arena, Raymond James Stadium, Vivint Smart Home Arena and Everbank Field are all among the major league sports facilities that have recently finished or kicked off renovation projects. The list continues if you add college to the mix, where Sun Devil Stadium, Neyland Stadium, Notre Dame Stadium and Kansas University's Memorial Stadium are only a few examples of NCAA venues looking at or having undergone a facelift.
Mobile technology is the gold standard feature at stadiums and aging complexes are turning to high-tech renovations to stay relevant and attractive – all while fighting off a key competitor, the couch. At the heart of smart stadium upgrades are new wireless networks that can power the connected fan experience of the future, where new innovations like 5G and the Internet of Things (IoT) will open a vast world of possibilities. This is where the triple threat – DAS, small cells and Wi-Fi – take center stage; and where network features like density, speed and coverage become paramount. Knowing which of these wireless technologies to adopt and how to integrate them within a stadium remodel is no easy task, but here's a few pointers venue executives should follow to unlock their potential.
Align Network Needs with Smart Stadium Strategy
Editor's note: This post is part of Mobile Sports Report's new Voices of the Industry feature, in which industry representatives submit articles, commentary or other information to share with the greater stadium technology marketplace. These are NOT paid advertisements, or infomercials. See our explanation of the feature to understand how it works.
Nearly every aspect of a stadium renovation is designed with technology in mind, which means the demands on your wireless network will skyrocket. Map out a converged network blueprint that leverages both cellular and Wi-Fi to align with all corners of a remodel. The design should account for new tech rollouts, which may include everything from wayfinding and digital ticketing to line queuing, mobile concessions, cashless payment and new innovations powered via Artificial Intelligence (AI) and Virtual Reality (VR).
On the cellular side, opt for a DAS or small cell network for high capacity and widespread mobile coverage. Bringing strong cell signals closer to the fan via these networks is critical for combating the growing data surge at large venues and readying a stadium for 5G and IoT. Be sure to focus on the design of the cellular network during the planning phase to ensure antennas and other gear do not interfere with a remodel's structural obstacles – for example, cement columns – and can transport mobile signals at full strength. It's also critical that participation is brought in from all four Tier One carriers so fans have full bar coverage, regardless of their mobile service provider.
Remodels present the opportune time to adopt a public safety DAS, which transmit robust communication among first responders. Wireless solutions built for emergency preparedness have become a priority because many stadiums were built with older generation infrastructures, such as concrete walls, load-bearing columns and elevator shafts, which create "dead zones" that do not properly support cellular signals. This in turn makes it extremely difficult for first responders to communicate with each other, potentially delaying the course of action that is taken to handle an urgent situation. For first responders, a dropped signal has a profound impact on how they do their job – and if it can be done at all – underscoring the need for resilient public safety communications infrastructure. When looking at public safety DAS, ensure it supports 700 MHz and 800 MHz public safety services.
Advanced Wi-Fi networks must also be accounted for, with upgrades that supply more bandwidth and faster speeds. Smart venues should adopt premium Wi-Fi networks that increase the number of Access Points (APs) and support a combination of speed, density, security encryption and device flexibility.
To create a truly ubiquitous Wi-Fi experience – one that removes the headaches of log-ins, passwords, ads and other frustrations – smart stadiums can turn to Passpoint. Fans with a Passpoint profile installed on their device can enjoy a seamless and automatic Wi-Fi connection from the moment they enter the stadium or parking lot.
Passpoint networks provide a WPA2 encrypted connection automatically, ensuring enterprise-level security. With several IEEE 802.11 security features, Passpoint transforms the security position of devices connected to hotspots with guaranteed mutual authentication and over-the-air encryption, as well as restricted peer-to-peer traffic, helping to protect sensitive information. In short, fans get connected faster to a safer network, while alleviating concerns with cellular data plan overages – a game changer for today's connectivity experience.
Adopt the Right Network Features
Network Functions Virtualization (NFV) and Software-Defined Networking (SDN) will soon find a home at stadiums. NFV is receiving heightened attention for its ability to eliminate the need for expensive hardware and physical infrastructure, while reducing capital expenditures (CapEx) and operating expenses (OpEx). Using cloud-based technology, NFV can upgrade a stadium's network equipment – servers, switches and routers – to handle new standards like 5G, all while eliminating complete system overhauls. NFV improves scalability, increases data visibility, distributes data centers and keeps information integrity.
Complementary to NFV, SDN separates the network control logic from network equipment to make the network programmable; essentially, it centralizes command and control of the network without having to physically reconfigure or program individual devices. SDN can be used without NFV, and vice versa; however, when used together, the whole is greater than the sum of its parts.
Leave it to the Experts
Increasingly, in-house IT staff are opting for managed service providers to design and deploy wireless connectivity that is flexible and scalable – all within a tight remodel timeframe. By outsourcing to experts, the daunting task of building and launching the right architecture is removed, allowing IT to focus on other business matters tied to the remodel and day-to-day operations. The key is to pick a partner who has a proven track record designing, building and operating wireless networks in high-traffic venues. Relationships with all Tier One carriers are also essential; and be sure the partner can monitor the network 365/24/7.
It's a Wireless World
Stadium renovations will remain a hot market for years to come. From consumers demanding a higher quality and more authentic experience, to the desire for sports venues to be more multipurpose, renovations have emerged as a major storyline. Add to this record crowds that continue to climb – all who want a high-tech experience. Over one million spectators packed the city of Houston for the 2017 Super Bowl alone.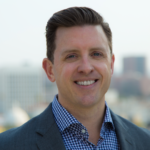 To keep pace, both new stadiums and older existing arenas need to make sure they have both the best networks for now and the ability to scale for the future. No two renovations are alike, but wireless will have a huge influence across the board.
Doug Lodder is senior vice president of business development for Boingo's DAS, small cell, offload and wholesale businesses, where he oversees the strategy and development of wireless networks for new and existing venue partnerships, as well as the monetization of those networks. He has nearly a decade of experience in managing telecommunications infrastructure in large-scale, high growth environments.