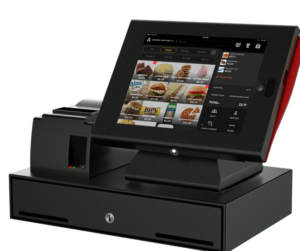 Appetize, the company behind a new point-of-sale platform being used by such new stadiums as the Minnesota Vikings' U.S. Bank Stadium and the Sacramento Kings' Golden 1 Center, announced it had secured a $20 million funding round led by Shamrock Capital Advisors.
Oak View Group, the new stadium/technology concern from Tim Leiweke and Irving Azoff, also participated in the round, which Appetize said it will use to expand the company size and locations, adding New York and Atlanta offices to the Los Angeles-area (Playa Vista, Calif.) headquarters. In addition to supplying stadiums with their own custom point-of-sale equipment, Appetize's platform acts as a digital middleman of sorts between mobile apps with food-ordering features, like those from VenueNext (which works with Appetize at U.S. Bank Stadium) and back-of-house systems for inventory, ordering and other analytics.
While its list of sports-venue customers is long, Appetize said it will also use the funding round to help it expand to other large public venue verticals, including theme parks, convention centers, and campus installations.
Andy Howard, a partner with Shamrock, said Appetize's executive team has great relationships with top concession vendors, and a clear idea of how to help venues not only improve the fan experience (with shorter or faster-moving lines) but also to provide instant analytics that can allow teams or stadium operators to track concession purchases and inventory in real time.
Mobile Sports Report saw Appetize's devices in use during a recent visit to Golden 1 Center (tech report also coming soon!) and from a quick observation it seems like the flip terminals (which rotate vertically between concession staff and customers) really seem to speed up the transaction process time. Appetize's systems also helped the Sacramento team put together a back of house app that shows concession purchase totals in real time — an amazing tool for venue owners and operators.