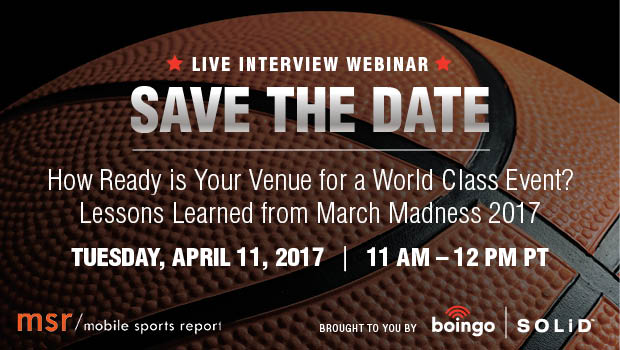 If you missed Tuesday's event, you can still hear from the experts to learn how to deliver a seamless connectivity experience for the thousands of people coming through your venue. Listen to the replay of this Mobile Sports Report "Live Interview" webinar for exclusive access to insights from March Madness host Vivint Smart Home Arena and connectivity partners Boingo and SOLiD.
(Editor's note: The recording starts a few minutes into the event, after your host remembered to push the "record meeting" button.)
Participants:
— Vivint Smart Home Arena: Frank Zang, SVP Communications
— SOLiD: Shane Hague, Director Business Development
— Boingo: Doug Lodder, SVP Business Development
— Mobile Sports Report: Paul Kapustka, Editor in Chief
If you have any questions please contact Paul at kaps@mobilesportsreport.com. Come hear what was an interesting discussion!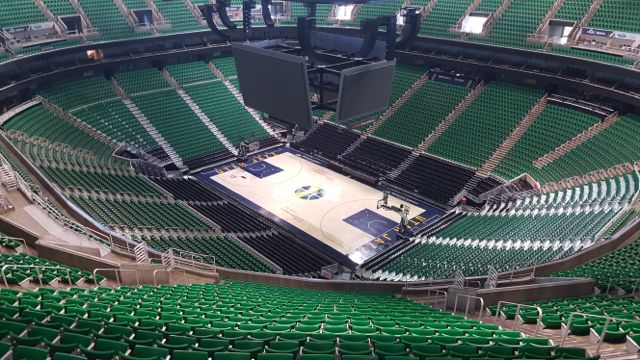 Vivint Smart Home Arena. Credit: Utah Jazz