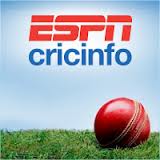 While the average American may only know of cricket as a game that some say partially evolved into baseball it has a huge worldwide following, particularly in parts of the British Commonwealth where England helped establish the game when it ruled a vast empire.
For fans of the game ESPN will be presenting the biennial 2014 ICC World Twenty20 Cricket Championship as a multiplatform broadcast so that viewers can follow the event on a wide variety of formats including old fashion broadcast television.
The tournament will be covered live from Bangladesh on ESPN3 and will be available to any fan that also subscribes to an affiliate's video or Internet service so that users can watch online at WatchESPN as well as streamed on televisions through ESPN on Xbox LIVE to Gold members, Apple TV and Roku. All of the matches will be broadcast live.
The broadcasts will start with coverage of the India vs Pakistan match on March 21st and will end with the championship round on April 6. The championship will also be broadcast on ESPN2. If a viewer misses a match the games will also be available for a short time after their conclusion on ESPN3. Select highlights will be available after the tournament on ESPN TV On Demand. Also included will be the ICC Women's World Twenty20 semifinals and final will also be delivered live on ESPN3.
The network's ESPNcricinfo.com site will also be providing extensive coverage including pre and post game analysis and in-match commentary.