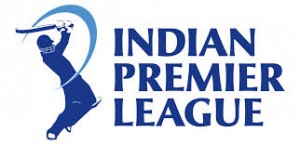 Just a few weeks ago ESPN announced that it would be carrying the biennial 2014 ICC World Twenty20 Cricket Championship across multiple platforms and the network has now added additional coverage to its lineup.
Next up is the India Professional League (IPL) cricket which comes to the sports giant via a deal with Willow TV that gives ESPN exclusive digital rights to the matches in the US, which the network will be making available on ESPN3.
The broadcasts will start on April 16th and run through the end of the season on June 1 and will include pre- and post- game coverage as well as the matches themselves. The pre and post game coverage will also be available online and to mobile platforms via ESPNcricinfo.
The deal will result in ESPN3 showing seven "Game of the Week" matches as well as both IPL semifinal matches and ESPN can show unlimited highlights from those events. It also has limited access to select highlights from all of the other IPL matches played during the season.
While not all of the matches will be made available a number of them will be able to be viewed across the spectrum of platforms that are reached by ESPN3 that includes smartphones and tablets by using the WatchESPN app. It can also be streamed to a television using a variety of platforms using ESPN on Xbox LIVE to Gold members, Apple TV, Roku and Amazon Fire TV.
ESPN published some numbers from its ESPNcricinfo site and I was surprised at how popular it has become. According to the network it is among the five most visited single sport digital sites. It was founded in 1993 and acquired by ESPN in 2007. Its mobile presence is huge with 141 million visits and 2 billion minutes of time spent on the site each month.
Hopefully this move will turn into a ratings success for ESPN and so encourage it and its rivals to both promote more international sports as well as make them available to the digital world where increasingly fans are using mobile devices to follow their favorite teams and sports.