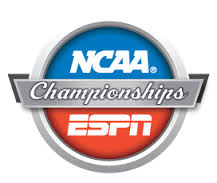 Does it seem that every year college baseball is basically invisible unless you live near a school that gets coverage in the local media until the College World Series is aired at the end of the summer? Well ESPN is seeking to change that, or rather build on what it has already established in the last few years.
The network will be using its breadth and depth as a broadcaster to show a record number of games during the 2014 college baseball season, with more than 200 regular season and conference games across ESPN, ESPN2, ESPN3, ESPNU and ESPNNEWS.
This is in addition to the exclusive coverage that it will provide for the NCAA Division I College Baseball Championship that starts at the conclusion of the conference championship games. It will also cover the selection of the 64 team field for the championship. The previous high in terms of number of broadcasts by ESPN is 151 games.
Both over air and digital broadcast to be available
ESPN3 will be streaming the bulk of the games with 150 exclusive broadcasts over the course of the season with all available on WatchESPN so that users that want to view the games on tablets, smartphones, Xbox, Roku and other device will have the opportunity to see the games. There are some restrictions on mobile users.
The network plans to have at least one game available every Friday, Saturday and Sunday over 14 consecutive weeks and the regular-season broadcasts starts this Friday, Feb. 14, at 4 p.m. ET with No. 5 Florida State hosting Niagara.
Not all games have been scheduled but for a quick look at what is already planned head over here.
Among the regular features for the season will be ESPNU once again carrying Thursday Night SEC Baseball Game of the Week starting March 27 as well as carrying ACC Monday broadcasts starting March 24. The ACC will apparently dominate broadcasts over the season with 111 games on the agenda. The network said that it will broadcasts games that feature every Top 10 team and 21 of the Top 25 over the course of the season. ESPN2, ESPNU, ESPN3 and ESPNEWS will combine to carry 10 conference championships.