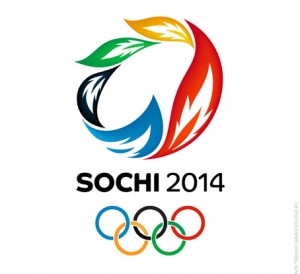 It seems hard to believe that in about three months the 2014 Winter Olympics held in Sochi, Russia will begin and the International Olympic Committee (IOC) has developed and released an app that will enable fans to follow favorite athletes and sports.
The IOC's app is called the Olympic Athletes' Hub and it is much more than a one-dimensional portal into a static web site. The IOC has embraced a host of social media and acknowledged that many of the athletes have a major presence in social media.
The basic function of the Hub is pretty simple, it has created a searchable directory of the social media activities of Olympic athletes and brings them to users of mobile devices, a first for the Olympics. Included will be Instagram, Facebook and Twitter accounts.
Possibly best of all for some fans is that the app makes the posting a two-way street with fans having the ability to post to the athletes social feeds across a wide swath of social media including Facebook, Twitter and Instagram.
The IOC started down this path 2 years ago with the Summer Olympics that were held in London, allowing chats between fans and athletes, but it has taken that model and greatly expanded it to meet the growing, and changing usage of social media by athletes and fans.
The Hub provides fans with the tools to search for athletes by country, team, and sport as well as ones from previous Olympics that wish to sign up for the program. According to the IOC it already has 5,000 verified Olympians on board the program.
There is much more than just finding and following athletes. Former Olympians will post training tips that can be "Liked" which will earn virtual medals for these athletes such as Stephane Lambiel and Mark Spitz.
The Hub is just now being developed and the IOC said that it will add additional features to it as the games approach. It is also not just about social media. There will be a section that will direct fans to the websites of the IOC's rights-holding broadcasters, where users can find their coverage of the Games.
You can download the Olympic Athletes' Hub app at the Google Play Store or iTunes App Store. If you are bookmarking sites there is the IOC YouTube one, here is the Flickr site and here are Twitter and Facebook.
Just in case any athlete forgets their phone at home each will be provided with a Samsung Galaxy 3 with the app preinstalled. The IOC said that 27 million fans have already interacted with it via its social media.