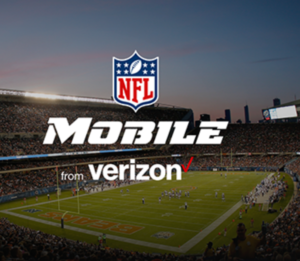 Verizon said it is "improving the data crediting process" for its popular NFL Mobile app, which has apparently caused many headaches this season with users who claimed the cell provider wasn't following through with its promise to make watching live NFL action free from any data charges.
If comments on Mobile Sports Report blog posts are any indication of wider unrest, there are many NFL Mobile users who have been erreneously charged for wireless data used while watching the live NFL games provided by the NFL Mobile app. In our blog post announcing Verizon's claim that all NFL Mobile live action this season would be free of data charges, we guessed that Verizon's unclear answers about so-called "unlimited" versus metered plans meant that the provider hadn't fully figured out how to correctly bill users of the app. Seems like we were more right than we wanted to be.
A quick scroll through any of the 20-plus comments our blog post received from frustrated users seems to show that on many levels, Verizon's billing and customer service reps were on different pages when it came to NFL Mobile data use. After more than a month of inquiries to Verizon about the claims by our commenters, this week we finally received an official reply from a Verizon spokesperson. Here it is:
Verizon is committed to providing live games on NFL Mobile data free to our customers and resolving any related billing disputes. We have made recent adjustments improving the data crediting process to reduce usage alerts and to ensure our customers receive consistent answers when they contact our support organization.
Without actually admitting to any problems, Verizon's statement about "improving the data crediting process" and other issues seems to be a tacit admission that not all was well, an issue that seems to affect NFL Mobile just about every year.
Football fans, however, may have another choice next season when it comes to watching live games on phones, with recent reports claiming that Verizon's 4-year, $1 billion deal for exclusive rights won't be renewed.