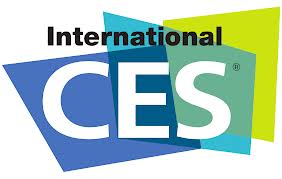 Tablets have already taken the market by storm, essentially killing PC growth while moving into ever increasingly different areas of our lives. A host of new or possible tablets are making the rounds this week at the International CES show in Las Vegas, and here are a few of the more interesting ones.
There are major names involved in some of the news, and some that you may have never heard of before, or never considered in context with tablets, like Audi. Yes Audi has a tablet, although it functions as an extension of a car's entertainment and directional equipment.
The Audi Smart Display is one of the first fruits of the recently announced Open Auto Alliance and it is a tablet designed to be used with the cars' in-vehicle infotainment system. The 10-inch tablet will allow passengers to control a car's connected features including navigation, telephone, audio and other features. Expect this to be the first of many announcements over the next year from car manufacturers in this area.
Among the big names Samsung again stood out, even if you pay no attention to the 105-inch television with a curved screen or director Michael Bay's melt down at the press conference! The company expanded its tablet lineup with an additional four offerings, and a phablet. They are the 12.2-inch Galaxy TabPro, a 12.2-inch, 10-inch and 8.4-inch TabPro products as well as the latest Galaxy Note phablet, called the Galaxy NotePro and available in a 12.2-inch format..
Count Panasonic in with its Toughpad FZ-M1, a 7-inch format tablet that will be running the Windows Pro 8.1 operating system. Designed to be used in the field in situations a good deal more rugged than more traditional models it has a sealed designed to keep out dust and moisture and has been designed to withstand falls of five feet. It has an Intel i5 Core, a 1280 x 800 resolution display, 128GB SSD that can be upgraded to 256GB supports Wi-Fi up to the ac standard and has a 5MP rear camera. Last year the company used the show to deliver a pair of ToughPads
If you are looking for a tablet that will help keep the kids occupied during a long cross country trip, or when you are watching the first full season of Boardwalk Empire you might want to take a gander at the Kurio 7x 4G LTE tablet unveiled at the show. Designed to be kid friendly the device is part of a pair of announcements from Techno Sources and KD Interactive, the other being a phone targeted at children.
Probably the best rumor from the show is about a possible hybrid iPad that Apple is supposedly working on. Actually the rumor started prior to the show but it has heated up a bit since it first made the rounds. What Apple is purportedly working on is an iPad that uses the iOS operating system in tablet mode and then when docked to a keyboard it would run Apple's PC operating system OSX.
Another more or less confirmed rumor is a stylus using tablet from Asus, the VivoTab Note 8 that will run on the Windows 9.1 operating system although complete details on the device are still lacking.
I suspect that after the deluge at the show, and probably several major real announcements down the road this year, new tablets will be greeted much the way new PCs were in the past, interesting but hardly worth flying people across the country for. That spot will most likely be filled by the emerging class of wearable computing devices such as Samsung Gear and Google Glass.
Already at the show Sony announced that it was planning on expanding its wearable offerings come spring with several, as yet unnamed, offerings in its SmartWear Experience lineup. They will be based around a component that it calls the Core.
Intel is also fanning the flames with a "Make it Wearable" challenge that will award $1.3 million in cash and prizes to developers that create wearable devices that help advance computing to become even more wearable, I mean connected.