The thin, flat disc antenna looks great in an indoor deployment, with it barely visible in some situations when it is matched with the ceiling paint. Derek Cotton, vice president of engineering for DGP, said DGP is "very pleased" with the performance of the flat-panel antennas. Among other places we saw them during our Wrigley tour in April was in the new underground club, in back of house locations, and also outdoors, above a concessions stand in the bleachers.
Movable stands bring more space for football
It has nothing to do with wireless technology, but another new thing we saw at Wrigley was a section of box seats along the third-base foul lines that are now removable, to allow more space for end zones when Wrigley is used for football games.
Though the Chicago Bears played football at Wrigley back in the Gale Sayers days, there haven't been many football games there since. And at the latest one played, a college game between Illinois and Northwestern in 2010, the teams were only allowed to use one end zone for safety reasons. According to this New York Times story from 2010 (which has great pictures that show the problem) the additional box seats added since the old days had cramped the space needed for safe end zone activities.
This past offseason, the Cubs dug out almost the entire lower box-seat section (down 40 to 60 feet) to allow for the construction of underground club spaces, one of which is already open. As part of the reconstruction some of the third-base line box seats are now removable so there can be more room for football games.
Watch for our next Stadium Tech Report for a full in-depth look at the new Wrigley DAS! Some more pix below.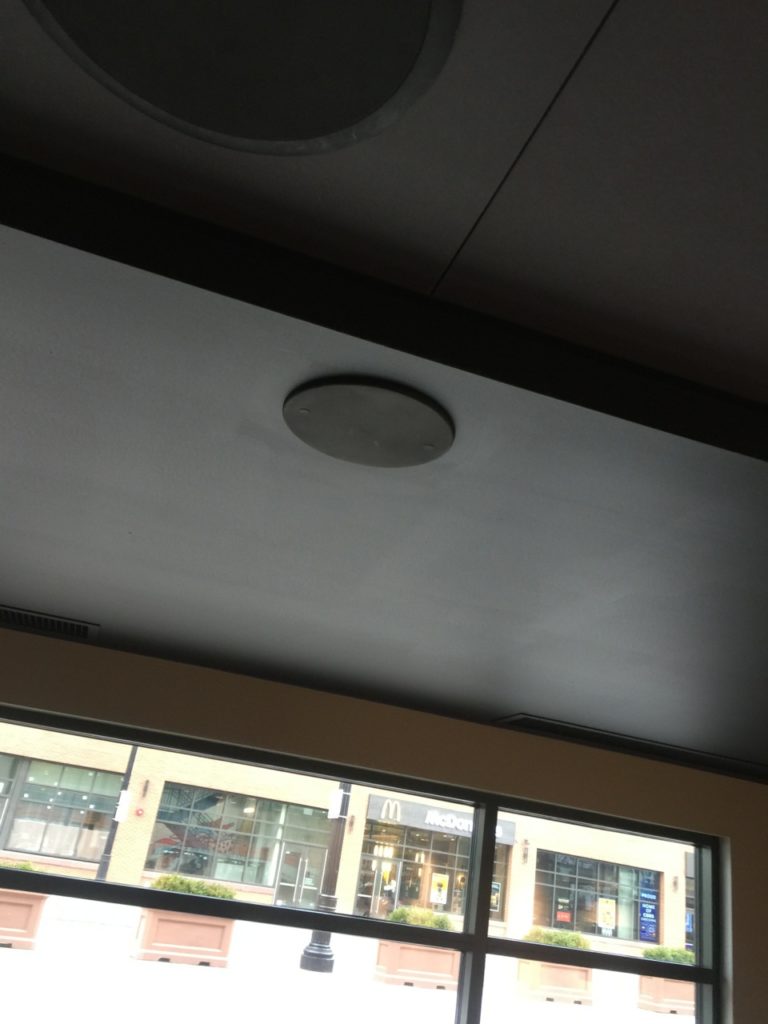 Flat-panel DAS antenna blends nicely with ceiling paint job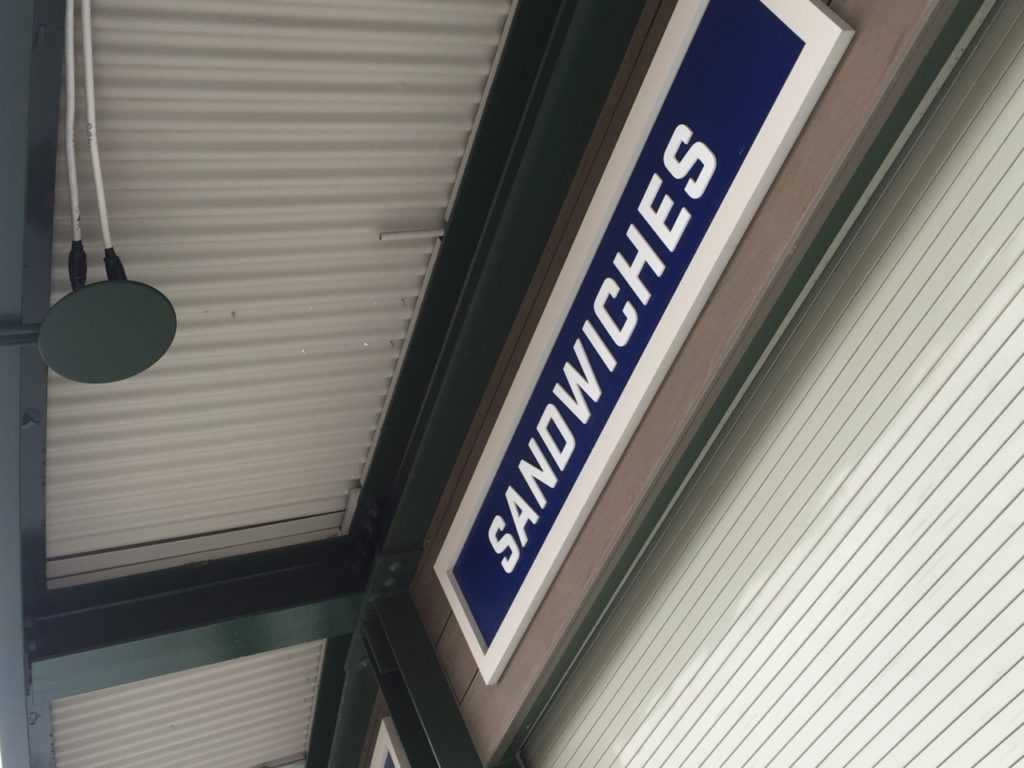 Flat-panel DAS above concession stand behind Wrigley's bleachers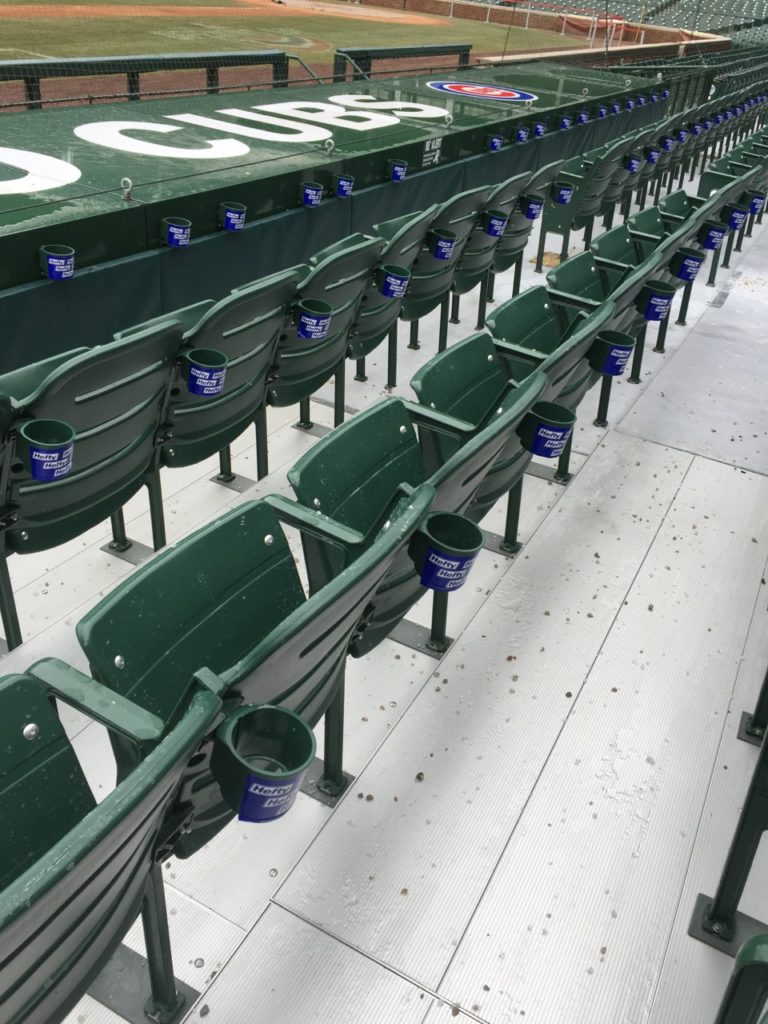 Third-base line removable seats have metal flooring (you can see line between metal and concrete in upper right)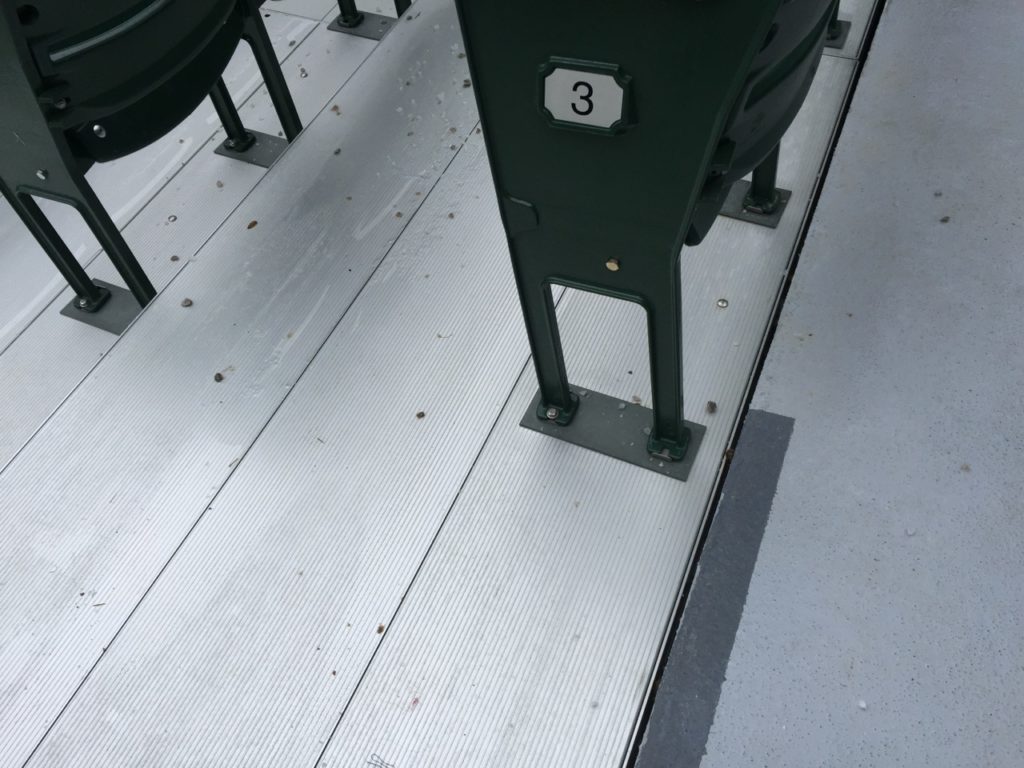 Closer look at division between permanent seats on concrete and movable ones on metal

We have a longer, more detailed profile of the new DAS deployment at Wrigley Field in the works (look for it in our next Stadium Tech Report issue in June) but I did want to provide a quick look at a neat new omnidirectional DAS antenna from Laird Technologies that was used by DAS Group Professionals in their Wrigley layout.