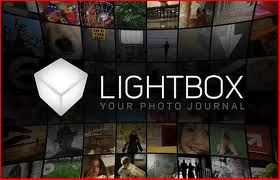 Mobile consumer app developer Lightbox, known for its Lightbox Photo mobile app, has announced that it is joining Facebook, but that Facebook did not purchase the company. Still it looks as if it is shutting down its operation and will release as open source portions of its code.
Seven employees will join Facebook but no user data or technology will come with them. The deal, is not that surprising although before the IPO is a bit of a surprise. Facebook is just days away from its IPO and it has talked about mobile apps pretty much non-stop for the last few weeks.
Demand to be included in the IPO is great, and it was recently reported that the company recently is raising its initial public offering from $34 to $38 a share, a move that will raise as much as $12.8 billion and give the company a valuation of as much as $104.2 billion.
Some cracks in the IPO facade
While it has been relatively smooth sailing for Facebook and its executives doing its pre-IPO road show, they have run into a few issues and more seem to be bubbling to the surface. At the most obvious level is its admission that it has almost no revenue from its huge mobile presence and that will be its top priority going forward.
This of course is very important to app developers looking to leverage Facebook's huge presence in the mobile space. How will Facebook seek to monetize this area and will it tap app developers as a potential source?
http://marketday.msnbc.msn.com/_news/2012/05/15/11702548-is-facebook-worth-the-price-analysts-split?lite

As should be expected with an event that has generated as much attention as the IPO, there are two sides to the analysts positions on the company, with some saying that the valuation is simply too high for a company with this type of business model while others say it is not high enough. Will it have the staying power of AOL and Second Life or Apple and Microsoft? Who knows and we will probably not know for years to come.
Of course the fact that Facebook's offer of 337.4 million shares is already oversubscribed says a lot about the impact of these types of warnings. Hold on, it has just been reported that the company is adding an additional 85 million shares to the offering, bringing the value of the IPO to an estimated $16 billion.
However its mainstream model has taken a high profile hit this week when General Motors said that it would cease advertising on Facebook. The giant car maker revealed that it had spent a total of $40 million on advertising, with $10 million going directly to Facebook, yet it sees no real results from that effort. Instead it will continue its use of the free pages that Facebook provides.
A second troubling sign could be seen in the results of this recent Associated Press/CNBC poll that shows a large number of people see Facebook as a fad. Of course I have to wonder if that was also true with the automobile and the telephone? Still 51% also have a favorable opinion of the company and the difference in opinion on a wide variety of topics facing the company is strongly divided, with users much more favorable to the company than non-users. The poll has a wealth of data that can be seen here.
So why do we care about Facebook here at Mobile Sports Report? Well take a look for a sports league on it. It has the usual such as the NHL and NFL but also a huge number of sports that might not readily come to mind such as Foosball and Disc Golf. Many sites list apps or other programs in links. It presents a huge opportunity for app developers to leverage social media to enhance and advertise their products.
One recent example of that opportunity is that the Facebook travel app Gogobot has just hit 1 million registered users, according to Mashable. Now fad or not but 900 million users, or whatever the number is now, is a huge market and something that a developer wants to exploit. As with all markets it is good to know the positive as well as the negative.