Are iPhone apps stealing data off your smartphone?
In a general sense it looks like the answer is yes, even if you as an individual are unaffected. A series of studies has shown that it looks like the market as a whole has not been immune to this problem but it is running rampart and is lead by some of the leading app developers.
While to some it might seem that harvesting data such as contacts is a minor issue consider that may use their smartphones for both work and personal use and there could be a good deal of proprietary information on the phone.
While the current list of offenders comes from the world of corporate app developers the next generation destined to exploit this issue will no doubt be hackers, something that could pose a major issue to all concerned.
A study by VentureBeat comes after a developer called Path was caught in the act harvesting names, numbers and e-mail addresses and storing that information on its servers. Venture Beat found that this is just the tip of the iceberg and that it is very likely that an iPhone user has one or more of the apps involved.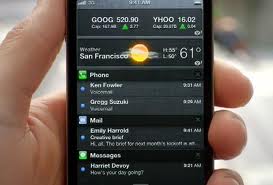 VentureBeat used a program called mitmproxy that is a traffic monitoring utility to observe data traffic and found that a host of applications were uploading personal data from the iPhones, in some cases unencrypted.
A list of some of the players is a who's who of apps, much over shadowing the much smaller and less popular Path. Included in this list is Facebook, Twitter, Instagram, Foursquare, Foodspotting, Yelp, and Gowalla. They do not all do exactly the same thing but it is an interesting read over at the VentureBeat site.
At the same time it appears that Google has developed work around for safeguards in Apple's Safari browser that enable Google to place tracking cookies that circumvent Apple's default privacy settings. The workaround affected not just iPhones but Mac computers, iPads, and iPod Touch.
Google has said that it has disabled the code that enabled the actions and said that it was unintentional. However a complaint has been filed against the company with the FTC.
Apps for the iOS platform from Apple are in violation of Apple's guidelines, which prohibits the app from sending information about a user without their permission. The company said that it is working to tighten this up in the future, according to Enterprise Mobility Today.
However it is not just iOS apps that are an issue here. The Federal Trade Commission has just issued a warning that smartphone apps can invade a child's privacy and advocates are calling for greater safeguards. I wonder if this market segment, largely left to its own devices will start to see the advent of more, and increasingly tougher regulations due to the actions of a few developers.