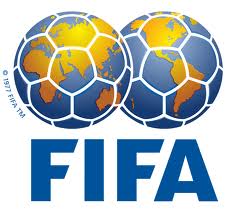 The International Football Association Board (IFAB) held a special meeting yesterday and passed several decisions that will result in new rules for the game, with one of the decisions relating to goal line technology to review goals.
If anybody was watching the just concluded Euro 2012 they no doubt saw the Ukrainian team denied a goal against England, a goal that would have been allowed if technology had been in place to review the incident.
The new technology, which has been tested for the last nine months, will be slowly implemented after a unanimous vote and is now subject to installations in stadiums and a final quality check. The technology will only be used for goals and no other areas, such as diving.
However the issue of diving might be addressed by a second resolution that passed unanimously, that of adding two additional assistant referees to the game, following a two year experiment UEFA Champions League, Europa League and EURO 2012, as well as the AFC President's Cup and competitions in Brazil, France, Morocco and Qatar.
The last resolution passed was the allowing of players to wear headscarves. This will be allowed temporarily and the composition, color and other features of the scarves will be decided later this year.