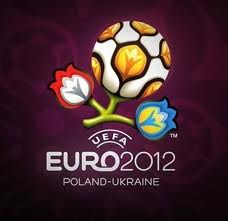 ESPN has reported preliminary numbers for its UEFA Euro 2012 broadcasts and it is showing the sports giant that there is great potential in the sport. The opening match for the Group C teams Italy and Spain, both powerful squads, garnered an average of 2.1 million viewers.
While in terms of other major American sports this might not be that impressive but it, along with results from the Premier League show that increasingly ESPN can draw in viewers for a variety of soccer matches. It should be noted that the matches do not include a US team so there is no nationalistic urge to watch the sport.
According to ESPN the Italy vs Spain match was the biggest Euro match viewership aside from the championship match four years ago that had a 3.76 million viewership. Overall through the first six matches the network is averaging a hair over 1 million households and 1.3 million viewers on its English language broadcasts.
This represents a increases of 198% and 214%, respectively, versus the first six games of the UEFA EURO 2008
Last Sunday's UEFA EURO 2012 match between Italy and Spain at on ESPN, a 1-1 tie and tournament opening match for both Group C teams, was seen by an average of 2.113 million viewers, bigger than any UEFA European Football Championship 2008 match except the final on ABC. That game, Germany vs. Spain, was watched by an average of 3.760 million viewers.
Through six matches, ESPN's English-language presentation of the event is averaging 1,007,000 households and 1.328,000 viewers — up 198 percent and 214 percent, respectively, versus the first six games of the UEFA EURO 2008 (338,000 households and 423,000 viewers in '08). The second most-watched game to-date in 2012 is Saturday's Portugal-Germany match up – a 1.1 household coverage rating, 1,244,000 households, and 1,798,000 viewers, second to only one ESPN game in all of 2008.
Then there is the viewership from the rest of the networks broadcasting arms. ESPN Deportes is showing a 147% increase in households watching over 2008, and has reached 166,000 households. It is also getting strong viewership on its digital platforms, not a surprise since many of the matches are during work day hours for most of us.
Its ESPNFC.com has globally logged 876,000 daily visitors, 8.5 million page views and 33 million minutes, up 45%, 11% and 191%, respectively from four years ago. ESPN3 and WatchESPN, which reach a broad array of mobile devices such as smartphones and tablets as well as PCs has generated 65.8 million minutes to both the English and Spanish language feeds.
It will be interesting to see how the numbers grow as we head to the elimination rounds and more weekend matches. It is tough to head out to the TV, or even watch at work, with matches that occur when your boss is expecting you to be productive.