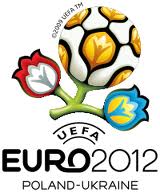 ESPN followed Spain's' lead and finished strong in the Euro 2012, bringing in its strongest soccer ratings to date. The broadcaster reported double and triple digit increases in viewers across all of its platforms that carried the matches.
The finals match that featured Italy against Spain, won by Spain 4-0, set a record as the most-watched UEFA Championship game in the United States and was watched by an average audience of 4.068 million viewers. This represented an 8% increase from four years ago from the Spain vs. Germany match.
For the whole of the tournament, which took place over a three week period and featured 31 matches, ESPN's English language presentation had a 51% viewership increase from 2008. Its digital properties were in some ways even stronger with 900,000 unique viewers on its ESPNFC.Com and ESPNSoccernet.com , up 54% and 28% respectively while mobile usage across its platforms was up 497%.
Samsung fails to block injunction
A US Court has denied Samsung's request for a stay on a preliminary injunction against the company that is preventing it from selling its Galaxy Nexus smartphone as well as for a similar injunction against it selling its Galaxy Tab 10.1 tablet.
The injunctions are the result of a ruling in a long running patent dispute between Samsung and Apple. The company wanted the suspension while it takes its case to the US Court of Appeals, according to an article in Infoworld.
Tablets to outsell notebooks in four years
A report from the research firm NPD Display Search predicted that notebooks will be supplanted by tablets and the mobile computing device of choice by 2016. It said that notebook sales will continue to increase, from an estimated 208 million units this year to 393 million units by 2017.
However during that same time span tablet sales will grow at a much faster pace, increasing from 121 million units this year to an estimated 416 million units by 2017. Among that factors that will fuel the growth are its improved portability and battery life when compared to notebooks.
Apple loses patent round in UK
While Apple has managed to block Samsung in the US, to a degree, it has failed in a similar suit in the United Kingdom, where the courts have ruled against it in a fight with HTC. The high Court ruled that HTC did not infringe on Apple's photo management patent.
It also ruled that three additional patents that were in dispute were invalid, including apple's 'slide to unlock' feature, according to TechWorld. If Apple had succeeded in its cases it would have affected both tablet and smartphone products from HTC.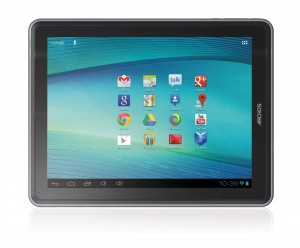 Archos unveils 97 Carbon Tablet
Archos has taken the wraps off of its latest tablet, the Archos 97 Carbon. It features a 9.7-inch display with 1024 x 768 pixels that is capable of running 1080p HD video. The 1.5 pound tablet features 16GB built-in storage and supports an additional 16GB via either a SDHC card or a USB flash drive.
The tablet features a mini-HDMI port and has 1GB of memory. It runs the current Android 4.0 operating system and is powered by a 1GHz ARM Cortex processor. The starting price for the table is expected to be $250.
Recapp adds Summer Olympics news
Sports news aggregator Recapp has added support for the upcoming Summer Olympics in London. The app, which brings the leading news stories on user selected sports topics has expanded its support so that now you can follow your favorite teams and events during the games with articles from a wide source of news outlets including Sports Illustrated and ESPN.
A tale of two smartphones
Samsung, developer of some of the most popular smartphones, has reported that its latest quarter had a profit of $5.9 billion with earnings from its mobile phone division more than doubling in the quarter as Galaxy sales soared.
On the flip side is HTC, which had a very poor quarter, reporting that its net profits fell 58% from the same quarter a year ago, with a net profit of $247 million and it said that the current quarter's outlook is cloudy due to increased competition.
LUMOback- the anti-couch potato device?
A sensor and app designed for better posture? That is what LUMOback is designed to provide. The sensor pad fits in your chair and vibrates when you slouch in your chair and provides feedback to your iPhone in an effort to promote good posture. Android and other platform support is on the horizon, the company said. The project on Kickstarter has already exceeded its $100,000 goal. I wonder if it is a comfortable vibration because I could get a pretty good massage while watching the NFL.
Rumors de jour
Amazon is planning on fighting back against Google and others by introducing its own smartphone and is looking to buy patents in that space first. Amazon has declined to comment.
It also looks like the next generation Kindle, the Kindle Fire 2, will be available in the fall as well. This is not really a surprise considering how hot the original Fire sales were during last year's holiday season.
Is Apple preparing a mini iPad for Fall introduction, many sources say so. Numerous sites and news agencies have reported that a 7-inch version is on the way in order to fight Amazon, Google and others that are concentrating in this space.