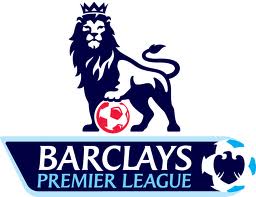 NBC has given soccer fans a look at what its coverage of the U.K.'s Barclay's Premier League will look like next season and fans have to be excited with all 380 matches presented both live and streaming so fans can always catch their favorite teams' action, or root against foes as the case may be.
There were some questions about how the network would handle the broadcasts after outbidding Fox Sports with a $250 million offer for the rights to broadcast the extremely popular league starting next year.
The live broadcast will be shown live on NBC, NBC Sports Network, Telemundo, Mun2, Premier League Extra Time, NBC Sports Live Extra and Other NBCUniversal Channels. The Premier League Extra Time package of overflow television channels is a set of free channels that come with subscribers of NBC Sports Network. On top of the coverage of the matches will be approximately 600 hours of weekly studio and other programming.
However the network is reaching out to fans that may not have access to broadcast television some or all of the time and have the NBC Sports Live Extra website for online users and then there is an app for mobile device users that provides free live streaming of all of the matches. Now you can watch soccer while watching your kids' soccer.
I was surprised to find out that Fox had also an app available for watching soccer, and that according to The Big Lead it cost extra and its customer service left something to be desired.
NBC Sports Group has announced on-air talent for its coverage of Barclays Premier League soccer, starting in August. Arlo White is the lead play-by-play and will be calling them live from the U.K., joined by former Premier League stars Lee Dixon and Graeme Le Saux as analysts.
From the looks of it NBC has fans covered from top to bottom on the upcoming Premier League, and while I have yet to watch any of the US Major League Soccer matches that they now broadcast, I have heard from friends that the network has brought it's a game to that as well.