Get your vote in for Straight Outta Stockton
The good folks at Awful Announcing have added a new bad announcer category. For regulars on the site they are already familiar with the "Pammies" named after Pam Ward and given to the worst college football announcer have been joined by a weekly award for the NFL broadcasting corp. The new award is called "Straight Outta Stockton" in honor of Dick Stockton. The winning comment in its first week was "The Lions undefeated season is over… for now" – Scott Hanson (via Real_DWM).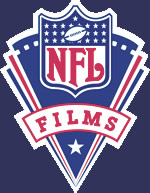 NFL Games DVDs now widely available from NFL Films
Have some gaps in your home library of great games by your favorite NFL team? Well the league has taken steps to fix that by offering the entire NFL Films DVD catalog for the first time. Approximately 115 titles can now be purchased from iTunes, Best Buy Cinema and Vudu as part of a distribution deal between the NFL Films and Vivendi Entertainment. The videos will range from Super Bowls, team histories and a range of classic games. The deal helps NFL Films aggressively push into the home entertainment market for the first time. In the past limited films were available.
Android app market continues to see strong growth
The number of apps available for the Android platform continues to grow, and has reached the half a million market in September, compared to Apple's iOS 600,000, according to market research firm Research2Guidence and forwarded by readwriteweb. This shows that the huge lead that Apple once enjoyed is getting narrower by the month as a solid influx of apps for the Android continue to hit the market. The one downside for the Android space, according to the report shows that 37% of apps are removed from Androids while 24% for the iOS.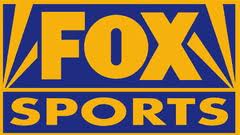 Fox wins TV rights to 2018 and 2022 World Cup
Fox Sports has won the TV rights to the 2018 World Cup to be held in Russia and the 2022 World Cup that is scheduled to be held in Qatar. This gives the sports network all FIFA events from 2015 to 2022. Telemundo won the Spanish language broadcasting rights in the United States. The amount has not yet been announced but the company outbid ESPN and Univision which had the rights to the 2010 and 2014 World Cups, and had gained those broadcasting rights with a $425 million bid. Not sure how well Fox Sports will do here, but ESPN had seemed to be putting an effort in its soccer coverage in the last few years and I now expect it to disappear from the network. My one hope is that Joe Buck does not feature on Fox's broadcasting team.