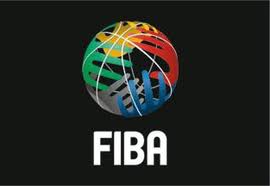 We have covered a good deal of ESPN's growing coverage of international soccer but it has now signed a new deal that will have it covering a sport that has been witnessing strong growth internationally for some time-Basketball.
The broadcast giant has signed a multiyear, multi platform deal with FIBA, the world governing body for basketball, which will enable the network to present a variety of games and championships.
The scope of the deal is big, with all of the games broadcast over one ESPN property or another with Internet and mobile broadcasts included. The deal will cover the rights to approximately 400 games from six tournaments played between 2013-2015.
ESPN said that it will have telecasts in both English and Spanish, and that all Team USA and Gold Medal Games will air live on ESPN or ESPN2, and ESPN Deportes. The network plans on televise every game of the tournaments across ESPN, ESPN2, ESPN3 and ESPN Deportes.
The agreement covers the FIBA Americas Championships (2013, 2015), the EuroBaskets (2013, 2015), the FIBA Basketball World Cup (2014) and the FIBA World Championship for Women (2014).
It will be interesting to see how well the games do, viewership wide. FIBA uses slightly different rules than the NBA, and I think that many hoops fans are only aware of different international leagues when a star NBA player threatens to play for one.
FIBA is the international body governing 213 National Basketball Federations throughout the world and is recognized as the sole competent authority in basketball by the International Olympic Committee (IOC) it has been butting heads with the NBA of late.
During the most recent Summer Olympics the NBA floated a proposal that there be an enhanced World Cup of Basketball, much like in soccer. There is currently one now but the according to some reports the new one would be run by the NBA, which would also harvest most of the profits.
The NBA, which gets no profit from the Olympics, paired the proposal with the idea that the NBA stops sending players to the Olympics. SO far this does not seem to be gaining much traction. On the flip side FIBA is now pushing to add 3 on three basketball to the Olympics.