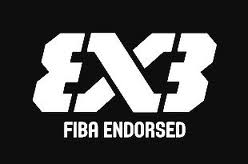 The International Basketball Federation (FIBA), which governs international basketball competition, is seeking to establish its three on three (3×3) version of the sport as an Olympic event in the coming years, it has said. It is shooting for the 2020 games at the latest.
While you hear about plenty of sports seeking Olympic recognition, 3×3 looks like it has an inside track. It has been played competitively, and by this we mean on a world stage not the inner city asphalt courts of its birth, since 2007 and made its worldwide debut at the 2010 Youth Olympics.
It is a widely played version of the sports and FIBA has massive federation membership numbers, with over 213 national federations spread over five geographical zones; Africa, Americas, Asia, Europe and Oceania. FIBA said that it sees the sports adoption much in the way that beach volleyball followed indoor volleyball in to the Olympic camp.
Currently FIBA is launching a new three on three tournament that will follow its 3×3 World Tour. The world tour will have teams playing in six cities this year with several of them have already been played: Sao Paulo (July 14-15); Vladivostok, Russia (July 21-22); N.Y. (Aug. 18-19); Istanbul (Sept. 1-2); Madrid (Sept. 8-9) and Miami (Sept. 22-23).
There was a series of 70 qualifiers that were held to hone down the teams that were allowed to play in the event. The event looks to have an informal feel to it as aside from players' skill events it also invites local street artists and DJs to perform and has an open to the public contest as well.
The Miami games will be the finals and there are a variety of teams broken down by age and sex playing in the tournaments. Nike and Samsung are major sponsors for the events.