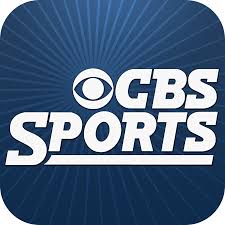 CBS Sports has updated its app (v.6.0) and brings much needed new features including tablet support as well as live video which will be added to its existing sports scores, stats and other information that it had previously supplied.
The old version of CBS Sports' app could be viewed as a sort of dinosaur, apparently designed at a time when its developers believed that all a user needed on a mobile device was access to a web site for the information that they were seeking.
The addition of live sports video really was a necessity since there are other options, usually specific to one sport such as MLB At Bat that already offer sports highlights. Also by adding tablet support it reaches a huge new audience that surveys show often use a tablet when watching sports for additional information.
The live video will cover the PGA tour, NCAA basketball, and SEC football with additional on-demand options. You can also get personalized push notifications and it includes both CBS branded commentary and news content but also has the ability to add a Twitter feed focused on a favorite team that will include outside reporters, news services and fan commentary.
Aside from these additions the app still includes a huge range of other information that sports fans seek such as scores and stats from Pro and college football, MLB, NBA and NCAA hoops, NHL, PGA, NASCAR, F1 and a wide range of soccer including (Premier League, MLS, Champions League, Bundesliga, La Liga, Serie A, Europa League, Ligue 1, Scottish Premier, Dutch Eredivisie, Mexican Primera, Brazilian Serie A, and Argentina Primera.
There will also be special features regarding major sporting events such as the NFL draft and a number of CBS Sports programming will be available such as Jim Rome's show.