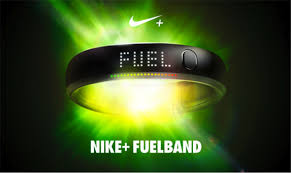 NikeFuel, one of the most widely know sports wearables may be headed to the recycle bin as the company has slashed the development team internally just as a large number of rivals are looking to enter the wearable space.
There are few facts yet in the situation as Nike has not yet released an official announcement about its moves but last Friday C/Net broke the news story saying that Nike had laid off as many as 55 people from the 70 person division that develops the FuelBand. Its Digital Sports arm will still employ approximately 150 people after the cuts.
It looks like not only the FuelBand but also its sportswatch and any other wearables that were on the drawing board are now on the chopping block. Nike confirmed to C/Net that a change in direction and layoffs were in the works but said that it would continue to support and sell the Nike+FuelBand SE for the foreseeable future.
However the move does not mean that Nike is leaving the space, or that the money and effort that went into its recently opened lab in San Francisco are going to waste, instead the company is shifting its focus to software, which as the core mission for its just opened lab.
Of course this opens the door for a whole new range of speculation. Will Nike, which has appeared to favor Apple and its platform, continue down this road and possibly be the supplier of the software to the expected Apple smartwatch? Apple has a long history of doing both its own hardware and software and while it has been happy to accept Nike support on the app side, is that what Nike wants?
Then it could focus more on Google, which is the largest mobile OS provider and has a major push in the wearable space. While Google Glass gets most of the attention that is really just the tip of the iceberg. Google recently announced its Android Wear project designed to expand the wearable space and with it use of the company's operating system.
This will be an interesting trend to follow and could show the impact that the growing strength of Google is having on a wide range of market segments going forward.