The first controversy in the first Social Media Olympics has already occurred before one medal has been awarded.
With Twitter, Facebook tablet use and social media phenoms Instagram to Pinterest abuzz with activities, what didn't happen was streaming content of the spectacle of the Opening Ceremonies.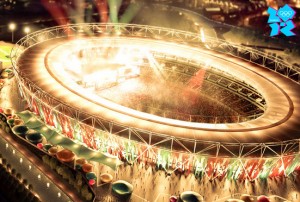 According to an Associated Press report, NBC has received its share of complaints for not streaming the traditional pageantry start to the Olympics online. Instead, the occasion was reserved for the network's Friday telecast.
Deadspin, the irreverent sports site, posted the link the the BBC's stream of the ceremony under the headline:
"How To Watch The London Olympics Opening Ceremony Live (And Give The Finger To NBC)"
Christopher McCloskey, an NBC spokesman, told the AP the network had no plans to stream the opening ceremonies because the spectacle doesn't translate well online. NBC also didn't stream the opening ceremonies in Beijing, China, in 2008.
James Raia is a freelance journalist in Sacramento, California. Visit his website: www.tourdefrancelife.com.