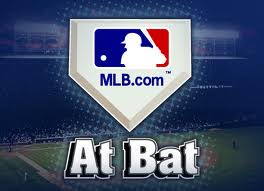 Research in Motion has a lot riding on the upcoming release of its next generation BlackBerry smartphones, the BlackBerry 10, but it now gains support from an important app market from which it has in the past been a virtual non-player, sports.
RIM is expected to unveil its latest smartphone next week at an event in New York City showing both a pair of handsets as well as its latest iteration of its operating system as the company seeks to halt the strong sales and user erosion that it has experienced in the past two years as new generations of smartphones have soared past it in popularity and sales.
The BlackBerry has long been viewed as a solid enterprise tool but was sadly lacking in apps and features that would help it expand out of its business centric sales, but this deal could be the start of a major change in that perspective.
Queue At Bat, one of the most popular apps available for smartphones, and one that seems to be the top app for some time for iPhone users. While pricing and availability details are not yet available, MLB.com has said that the 2013 version will be available by Opening Day, or rather Opening Night, March 31, 2013.
At Bat is the official mobile app for Major League Baseball and has a huge array of features ranging from Winter Meetings news to analysis of what clubs are doing. Roster information, game scores, both this year and last are available as well as watching games and even for premium members, viewing classic games that are in baseball's archives.
This is a strong move for RIM and should help it gain at least some credence in the consumer market space, helping break down the barrier from the enterprise into the bigger overall market. It will be interesting to see what other apps are available at announcement because even as popular as this one is, there is a lot of room for growth in this space by the company.