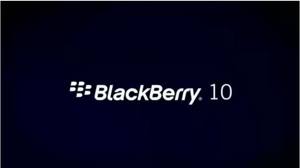 As Research In Motion struggles to retain relevancy in the smartphone market that it helped pioneer the company has started delivering a prototype version of its Blackberry 10 smartphone and development tools to developers at its BlackBerry World conference.
The company hopes that the device, along with the new tools for the development of apps for the platform will help revive its fortunes which have waned quite a bit in recent years that have included top management turnover and financial losses.
To help spur on development the company is promising that all of the developers at the conference will receive a prototype when the show is over. Better yet to developers the company has apparently promised that developers will receive $10,000 for top flight apps in their first year in the market.
The move to create a fuller ecosystem for the next generation smartphone is joined by an effort to fuel app growth in China along with subsidiary QNX Software Systems by encouraging university students to develop for both the smartphone and tablet platforms from the company.
The companies are launching a competition that will focus on apps developed in two categories-Mobility Lifestyle Use and Automotive Experience with the winners getting their apps made available at BlackBerry App World and receive internships at what it calls leading Chinese and multinational companies.
While BlackBerry execs claim that the new tools will developers to create apps that will wow the market, and that is exactly what it needs. With Apple still witnessing huge sales for its iPad and iPhone, Android growing strongly in the smartphone space and the pending Windows tablet and smartphone OS releases there is a lot of competition out there.
The company has already taken steps to hire a restructuring firm to examine it future, as it reported that it's most recent quarter it lost $125 million as revenue dropped 19%. At that time the company said that it was going to increase its focus on the corporate market.