Tired of losing your pricey iPad to your kids and then they yell when you try and take it back? Well Toys "R" Us has stepped in with a product that just might save the day with its Tabeo offering. A 7-inch tablet that runs the Android operating system will be available in stores Oct. 21, but will start shipping Oct. 1.
The $149.99 device will feature 4GB of storage that is expandable to 32GB, but the big plus for parents is that it will come with more than 50 books, games and educational apps preloaded including such popular ones as Angry Birds and Fruit Ninja. The Tabeo is now available for preorder.
Chinese vendors ZTE & Huawei catching tablet fever?
DigiTimes is reporting that both Huawei Technologies and ZTE have both shown a good deal of interest in entering the tablet space. The move is seen as an effort to expand their respective footprints globally as well as take advantage of the huge Chinese market.
First Monday Night Football game of season a flop with fans
The first MNF games have come and gone, and thank goodness if you were forced to watch them. Apparently not that many did as Sports Media Watch reports that the opening game, a Ravens blowout of the Bengals only managed an 8.1 rating.
The season opener, shown on ESPN, was down 21% from last year when the Patriots and Dolphins played and down 23% from the Jets vs. Ravens in 2010. It was the lowest rated MNF broadcast by ESPN since it took over broadcast duties of the iconic show in 2007.
However just a few days later the NFL Network, with a much better matchup with the Packers vs. Bears, received the highest rating in its short history. However its numbers, at 6.3, are hurt because it still is not carried anywhere near as much by cable operators as ESPN.
Analysts predict 58 million iPhone sales in 2012
The iPhone orders only start today after the introduction earlier this week with the first phones expected to ship next week but analysts are predicting a tsunami of sales for Apple's iPhone 5 smartphone in 2012.
According to a survey done by Bloomberg and reported in Mashable the consensus from analysts is 58 million sold this year and FBR Capital Market analyst Craig Berger is predicting 250 million over the life of the device.

Is Samsung's LTE threat an issue still?
Samsung mentioned that if Apple included LTE in its iPhone 5 there was a high likelihood of Samsung suing Apple. Samsung owns a huge number of patents in this area and has a healthy business in the LTE area that is spate from the smartphone business.
Now so far Samsung has not acted but it might just be that the company is looking at the technology that is used in Apple's LTE offering to make sure that it has it right. We could always hope that maybe the two are actually talking and can settle things out of court.
Samsung & MLB partner on contest
Speaking of Samsung the company has entered into a contest with Major League Baseball called Photo Hunt. It is a pretty basic game, one I think even I would have a decent chance at. Every week MLB, at @MLB, will tweet out a Samsung Photo Hunt item using the hash tag #SamsungMLB.
All a user has to do is take a picture of the item and share it with @MLB. Winners will get a Samsung S III phone and two free tickets to a game of their favorite team.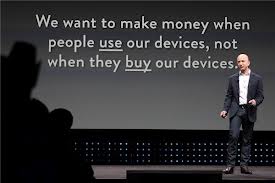 Kindle opens to lukewarm reviews
I was impressed by what I saw during the Kindle HD press conference last week, but reviewers with hands-on experience with the device have been less than complimentary. Some seems to be valid complaints, such as the speed apps load and a few issues with software.
Some of the complaints appear to be, well it is not an iPad, and that really is Amazon's fault for proclaiming it the best tablet in the market. I still like it, but it is obviously what Amazon said it was at its introduction: a device that opens up other Amazon services to customers. It seems to me to make a product like that (in hindsight) that there will be features that are not included that a general purpose tablet user might want.
USA Today to look like iPad?
I have not been down to the local newsstand but it appears that USA Today will be sporting a new look starting this morning. The paper, which in many ways revolutionized the way papers look and how much space they devote to a story, is now taking on a sleeker appearance.
The paper took a lesson from the Web and how many sites present information. It will also feature input from social media users, including comments from Twitter and Facebook. Its web page will function more like an iPad, according to a piece in the New York Times.