Gannett is seeking to leverage the digital media explosion by translating it into solid revenue via a diversified approach that will cover everything from customized content to an enhanced position in sports.
The publisher, possibly best known for its flagship paper USA Today, said that it expects to reach between $75 million and 100 million in revenue from digital services division and that it expects to see strong revenue growth going forward, reaching an estimated $275 million to $350 million by 2015.
Company executives speaking at its annual Analyst Day have bullish vision for revenue growth and one of the components of that growth will be its sports USA Today Sports Media Group, which it will try and drive into becoming a top five sports media companies in the country with over $300 million in annual revenue by 2015.
Acquisitions and partnerships part of sports push
It has already taken a solid step in this direction with the announcement of a co-development deal with MLB Advanced Media, the interactive media and Internet branch of Major League Baseball today announced a joint venture to develop and produce new content and products for sports fans across all digital and mobile platforms.
It has already worked to enhance its digital sports position with the purchase of Fantasy Sports Ventures (FSV), an umbrella organization that features a number of on-line sports sites including HoopsHype.com, Baseball-Reference.com and TheHuddle.com and The Big Lead. The deal, which was announced, last month was for an undisclosed sum.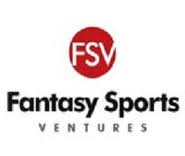 It gives Gannett instant relevance in the on-line advertising space, an area that it has straggled in, according to the Wall Street Journal. USA Today has been battling players such as Yahoo Sports and ESPN.com, which have significantly larger audiences.
FSV is the 5th largest online sports property with an average of 18.4 million unique visitors monthly, USA Today is ninth with 10 million unique visitors. Executives said that they will continue to look at additional acquisitions but has no plans currently for any large purchases.
Additionally it plans to do a major re-launch of its entire desktop, mobile and tablet products across the company within the next two years, starting with USA Today.