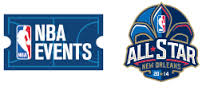 I think fans everywhere agree that there are a huge number of sporting events that they would be interested in attending, at least once in their life, but finding out how to apply for tickets much less working your way through the red tape will always be an impediment.
Now leaping to the (possible) rescue is USA Today Sports Media Group which has teamed with QuintEvents to launch a joint venture called USA Today Sports Events that promises access to the biggest sports events.
The effort seeks to establish USA Today Sports as the go-to site for fans looking for tickets and packages to events such as the NFL's Pro Bowl and Super Bowl, Kentucky Derby and the NBA All-Star game, among others.
It does not just offer tickets but much more in some cases such as access to players and coaches, the ability to walk a field or arena prior to an event, hospitality tent and parties access, and other amenities. The packages it offers are not third-party ones that cobble together hotels, seats and transportation but ones from the official sponsors of the events.
A look at the website shows it is offering tickets for the upcoming Super Bowl next year, with a clock counting down the days, hours and minutes. It has a link to different ticket packages, then a second to extras that can be added to your package, then a seating chart and so on. Currently tickets max out at $11,799 each.
The Level White Package starts with seats at $5,899 and has seats in the corner of level 100 at MetLife Stadium. The amenities include a $100 In-Stadium Super Bowl XLVIII merchandise coupon, preferred on-location parking (for an addition fee for the actual parking) and access to the NFL On-Location venue.
It does seem that all but well-heeled fans are increasingly phased out of the modern sports picture and while I like the idea of this and if I had the cash might actually try and use the service but increasingly fans of teams are the last that get served by the leagues when the biggest events come around, forcing them to try all sorts of maneuvers to get tickets. Maybe USA Today can also start a business finding bargain seats for real fans who aren't loaded with cash?