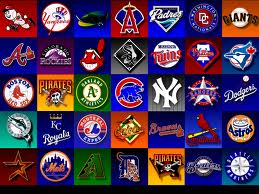 MLB, like all major sports, and for that matter any large venue for sports or entertainment, seems to always have a connectivity problem but unlike many others which seem to have patchwork solutions MLB is actively addressing the issue.
The league's Advanced Media arm (MLBAM) has teamed with wireless equipment developer Qualcomm in a multiyear effort that will first seek to survey the needs of mobile fans and then look at developing a plan to implement the mobile network technology needed to meet those needs.
They are entering a very fast moving space, where it is still hard to predict what the growth and demand will look like. You need only look at some of the numbers that Baseball has provided to see this. Two years ago fans were primarily looking for downstream data flow, that is downloading e-mails checking voicemail.
That has change so that now the primary need is for upstream connectivity, so that twitter, Facebook updates, Instagram photos and a host of other social media needs can be served. Also these types of files are often much larger than the simple text messages downloaded two years earlier. However the growth has been strong for data flowing in both directions, a 50% increase in downstream and a 300% increase in upstream per year over the last two years.
MLB in fact helps create demand for wireless in its parks. It has a range of apps that allow fans to do everything from find images of themselves in the stands as well as post that type of photo to upgrading your seats while at a game.
The range of services now at ballparks range considerably, and even after this effort is over will still have a good deal of variance since it appears that not all teams will be participating.
The deal is a first for Qualcomm in that in the past it has never had a direct relationship with a sports league. Its Engineering Group will provide in-ballpark assessments of select parks and develop a comprehensive plan for wireless access that will include Wi-Fi, 3G and 4G services. The effort is expected to take two years.
It will be interesting to see if the experts can accurately foretell the future and if the installations will meet with future needs. The San Francisco Giants' AT&T Park is continually undergoing enhancements and growing pains as fans mobile usage continues to grow. But at least during the recent World Series it held up, while Comercia Park's network collapsed under the strain of social commenting at games.