Looking at the growing number of fitness devices available there is a thread that is increasingly running through all of them, they feature a low powered wireless technology called Ant + from Ant Wireless, that enables the athletes and others to get real time feedback from sensors such as heart rate monitors.
It is no real surprise that the technology has caught on in the market; it was designed specifically for this use by Dynastream Innovations to provide feedback from its power meters. When Garmin purchased the company in 2006 it took Ant + to a much wider market.
A look at Garmin products shows a strong presence of the technology, but it has also become firmly entrenched as a standard technology in a wide range of products from other developers in the sports market with support from an estimated 25 million devices.
The growing importance of the technology can be seen in one of its most recent partners, Sony Ericsson, which has a family of Ant + enabled phones including two that were announced earlier this month. Both the Xperia S and the Xperia ion will have native support for the wireless technology when they are released later in the first half of 2012.
Using one of these phones, which include a feature that enables the user to be always connected to the Internet a serious athlete can not only check their vital signs but have a remote trainer also get the data and so be in a position to provide important feedback. You can use Ant + with other phones but need a dongle.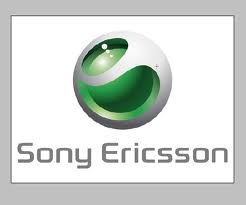 At the recent CES show there was a range of fitness developers showing technology in the Ant + booth aside from Garmin. 4iiii, a developer of audio and display feedback systems incorporates it, no real surprise since 4iiii CEO Kip Fyfe was CEO of Dynastream when it developed the technology and sold it to Garmin.
Others in the fitness space that use the technology include Wahoo Fitness, Pioneer, Garmin, Nordic,CardioSport, and Fatigue Science to name a few partners.
Not just for sports
ANT+ has gained widespread adoption as the interoperable standard in ultra low power wireless communication in sports but also as a technology that is gaining ground in medical applications. It was recently adopted by Qualcomm Life's 2net hub technology that is designed to provide wireless communications between medical devices.
There are other medical users such as Dexcom, a company that develops glucose monitoring systems and A&D Medical which develops wireless blood pressure monitors and other equipment. There are also companies developing games, bridges and hubs and other mobile applications that use the technology.
The technology is a 2.4GHz wireless network protocol and is used in wireless sensor networks that require low cost, low power, small form factor and flexibility such as being able to form ad hoc mesh networks. The devices that feature the technology have a small battery that can provide years of operational life.
It is interesting how well this, a privately developed technology has found acceptance while rival technologies such as ZigBee seemed to have struggle to find a niche, while offering much the same features.