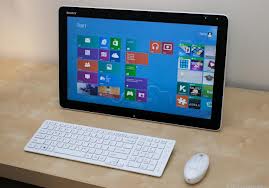 Sony continues to search for the right mix in the tablet space and its latest offerings is the VAIO Tap 11, an offering that will be running Microsoft's Windows 8 operating system and comes with a host of additional features.
Sony is being coy about some details such as exactly which processor it is using, although it does say that it s one Intel's latest quad-core offerings. The Tap 11 at 9.9mm thick, without keyboard, is one of the slimmest on the market.
It supports a maximum of 4GB of RAM and 516GB storage with a HD 1920 x 1080 11.6-inch display. The display comes with a digital stylus and a magnetically attached keyboard cover, enabling users to have a variety of input and operating options.
It has an autofocus 8 megapixel rear facing camera as well as a front facing HD camera that also includes autofocus capabilities. There is a variety of interconnect capabilities including WLAN 802.11a/b/g/n; USB 3.0 with USB charge (x1); Bluetooth standard Ver. 4.0 + HS.
The tablet s expected to go on sale this fall, with the pricing to be announced at a later date. Microsoft has struggled to establish a solid presence in the tablet space since its introduction of Windows 8 and Sony has struggled to move up into the ranks of Apple, Samsung, and a few others. The pricing on this platform could be key for helping to reverse the fortunes of Sony and Microsoft in this space.