According to Quin Gelfand, a senior real estate and construction manager for AT&T's Antenna Solutions Group, the mountain had previously been served only by a single macro tower located up near the slopes of the popular Colorado resort, which is located just off the I-70 Interstate between Frisco and Vail.
On heavy skier-visit days, Gelfand said, the macro tower recently caused some "capacity concerns," leading AT&T to design a DAS solution for the several base areas at Copper Mountain. In addition to just being saturated by demand, Gelfand said the single macro antennas often didn't provide strong signals inside buildings at the base areas.
"In a lot of areas around the resort, there were low bars for LTE," Gelfand said.
But on Feb. 23 this year, that situation changed for AT&T cellular customers, as the DAS went live and immediately started moving lots of cellular traffic. By the time of our visit in early April, Gelfand said the DAS installation (which has the capacity equivalent of a single large macro tower) had already seen more than 7 terabytes of data moved, averaging about 175 GB per day. Like at many Colorado ski areas, March is a busy month at Copper with lots of spring break skiers and locals driving up on weekends from Denver.
Hiding antennas in a cupola
Brad Grohusky, senior IT manager for Copper Mountain, said AT&T approached the resort a couple of years ago to discuss the idea of a DAS. "When we had a dense population of guests, it was pretty easy to saturate a signal," Grohusky said.
On weekends, Grohusky said Copper could often see as many as 10,000 guests, and might even see as many as 14,000 visitors on popular days or holidays. Wireless communications, he said, could get even more stress if the weather turned nasty or cold, driving more people inside buildings.
Starting from an existing telecom service room located in an underground garage, AT&T ran fiber this past offseason to three different antenna locations. The closest and most obvious is a three-antenna stand near the "Burning Stones" gathering area and the American Eagle chairlift base. As one of the resort's main first chairs the American Eagle often has crowds at its base, and the Burning Stones area is a small clearing between the slopes and the base area buildings that is used often for concerts and other public gatherings.
"There was lots of digging last summer," said Grohusky of the fiber-trenching effort, which gained some extra time thanks to a warmer-than-usual fall that kept the snow at bay. "We took advantage of that extra week," Grohusky said.
If the American Eagle-area antennas are in plain sight, the two antennas at the Union Creek Schoolhouse base area to the west would be impossible to find if you didn't know where they were; on the roof of a building AT&T built custom-designed baffling for a rooftop cupola that completely hides the antennas while allowing cellular signals to pass through.
"You would never know the antennas were up there," Grohusky said. "AT&T really accomodated our architecture there."
Back farther to the east, two more antennas were located at the top windows of the Copper Station lodge building, pointed outward to cover the lift base areas and the condos and other buildings in that area. According to Gelfand AT&T used Nokia RAN gear as well as Corning fiber equipment, CommScope cabling components and antennas from JMA Wireless in the deployment. The DAS is powered by a 100 Mbps fiber link from CenturyLink, and supports three cellular bands — 700 MHz, AWS and PCS, according to Gelfand.
Even though ski season is all but over, the network will still get use in the non-snowy months as Copper Mountain, like many Colorado resorts, has an active summer schedule of on-mountain activities. The resort also has a limited free public Wi-Fi network in certain base area buildings, including in and around the Starbucks location right next to the Burning Stones area. Gohusky said there are no current plans to expand the Wi-Fi, and also said that none of the other major cellular carriers are planning to add any of their own DAS deployments.
But for AT&T customers, Grohusky said connectivity is vastly improved. "The feedback has been great," he said. "Connectivity used to be poor inside buildings, but now it's great."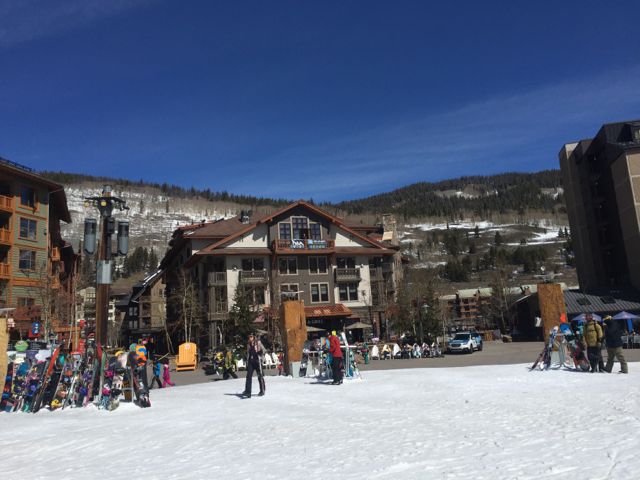 Look back toward the Burning Stones gathering area, near American Eagle lift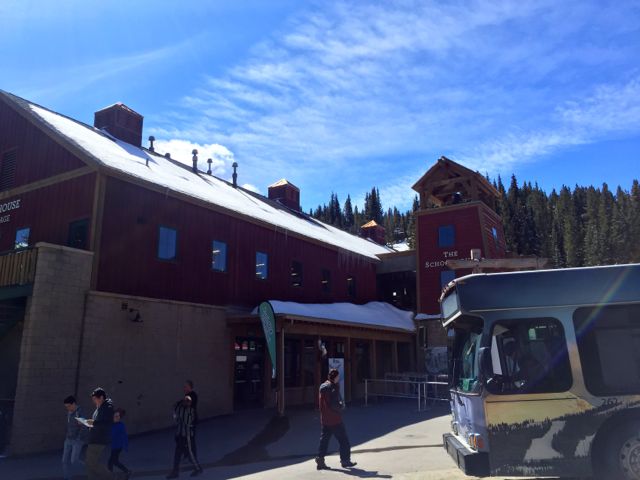 Union Creek Schoolhouse building — cupola with AT&T antennas is the one closest to ski hill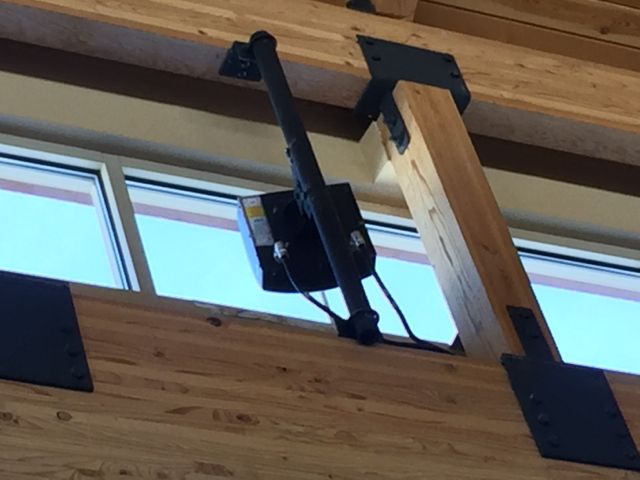 JMA Wireless antenna mounted high up inside Copper Station lodge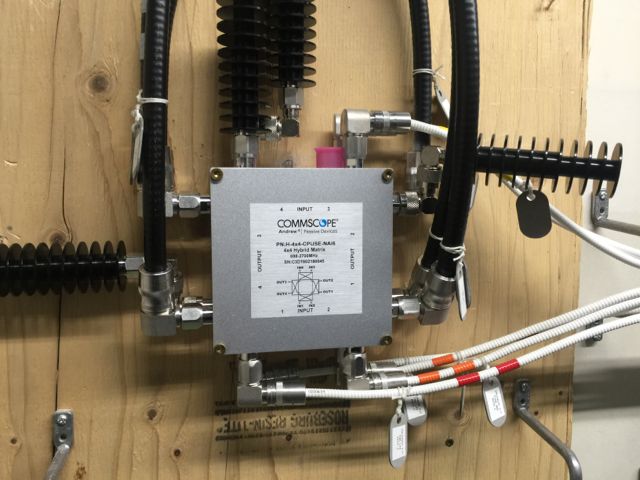 CommScope gear inside the Copper Station node equipment room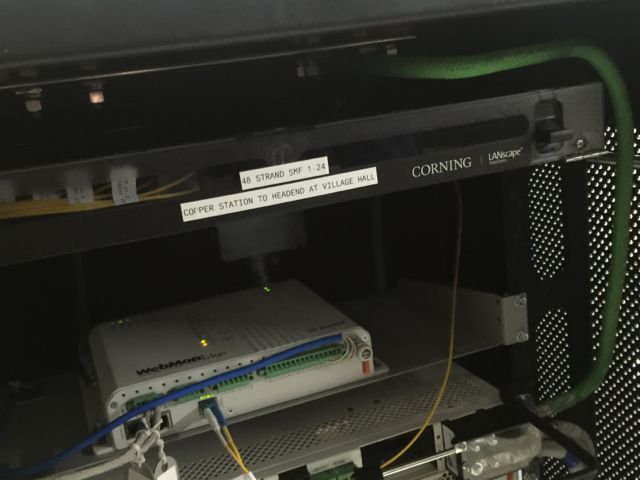 Corning optical gear inside the Copper Station node equipment room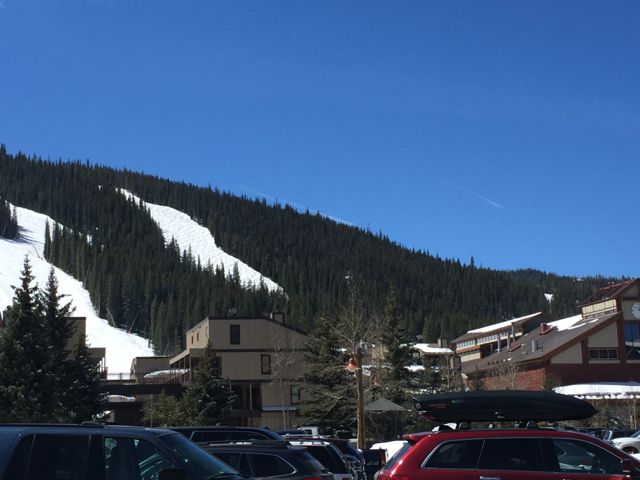 Copper Station lodge building (with DAS antennas) on far right, showing proximity to eastern base area

In order to improve cellular reception at the Copper Mountain ski area, AT&T this winter installed a stealthy seven-antenna DAS in several base-area locations, including inside ski-lodge buildings and inside a rooftop cupola.