If you are lucky enough to be at the TELUS World Ski and Snowboard Festival 2012 being held this weekend in Whistler, B.C. you can get a first look at goggles that do now most of what Google is seeking to do with its Project Glass effort, courtesy of Recon Instruments.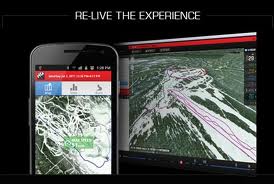 We have written about Recon before, and even mentioned them yesterday in a piece on Oakley creating projection glasses, and the company appears to have a lap on the competition in the area of developing sports glasses that have display and interconnect capabilities.
Now the company is giving a sneak preview of some unreleased products that will not be available to the general public until next ski season, but if you have the chance we recommend taking a look, either at the festival if you are one of the lucky few, or at a local ski shop for current versions of the technology.
The reason for the enthusiasm is that it increasingly appears that this type of technology may be heading towards the mainstream, and as often is the case, it is niche markets that will lead the way. Do you want to find out if glasses that provide a range of features from music to navigation will affect your concentration? Well here is your chance to find out. It is one thing to have a connected item such as a watch but another world when the item is glasses, or in this case goggles.
Back to Recon; they will be showing the unreleased Recon ready Scott NAV-R 2 Goggle that is designed to fit the Recon GPS Micro Optics Display, the MOD and MOD Live. The MOD products incorporate Recon's Heads Up Display (HUD) technology. MOD Live can provide a variety of sets of feedback data such as jump analytics and speed as well as connect to a smartphone for calls and music playlists.
So head on over and take a gander, or you can always wander over to the company's site and examine the technology there instead, you could be ahead of the wave of the future.