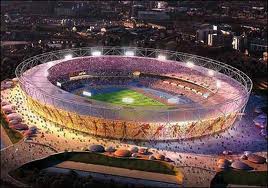 YouTube and NBC to team on Summer Olympics
NBC will be taking advantage of YouTube's huge online popularity to help drive traffic to NBC's home page during the upcoming Summer Olympics in a move that looks to benefit both players according to reports from Sports Business Daily.
The deal calls for YouTube to promote NBCOlympics.com on its home page and to direct visitors to live and highlight videos of the London Games. YouTube will be providing the player that users will need to view the video.
For YouTube it is a further step up into the big leagues as it is replacing Microsoft's MSN portal as the player of choice. MSN had the 2008 and 2010 Olympics. For NBC it gains a huge presence on the Internet.
According to comScores Media Matrix NBC Sports is currently 6th for the US audience online with 14.7 million unique visitors in February 2012. While it will undoubtedly get a huge boost regardless of any deal due to the Olympics it still trails market leader Yahoo Sports by a significant amount- Yahoo with 50 million users.
US to insist on digital app security?
"Oops your data was stolen again-my bad" may not be the correct response to all of the constant leaking of data from smartphones and other devices. At least one US Senator, Charles Schumer, has taken up the call and has asked the FTC to see if the manner that Google and Apple are running their operating systems violates users' privacy.
While not a big fan of government intervention I have to agree with this statement from him about apps that steal data- "beyond what a reasonable user understands himself to be consenting to when he allows an app to access data on the phone for purposes of the app's functionality."
He is asking that the government agency to force smartphone developers to add safeguards that require expressed consent before allowing access to personal information. It seems that more than these two are guilty and usually all we get are crocodile tears from them when caught. I wonder if this FTC effort will get out of the noise stage?
Apple drops Google Maps
Apple has dropped support for Google Maps in its iPhoto for iOS technology. The move is most likely partly caused by the company's lawsuits against Google and leading Android users and Google's fighting back via lawsuits filed my Motorola Mobility, soon to be a part of Google.
However Apple has also purchased mapping technology via its acquisitions of Placebase, Poly9, and C3 Technologies. Apple still offers Google in a number of other ways in its OS and platform offerings so be careful reading too much into this.
Is this a major win for Apple in its Patent battles?
A Google and Motorola Mobility have been ordered by Circuit Judge Richard Posner to disclose details of the development of the Android operating system to rival Apple as part of Apple's ongoing patent lawsuit over the development of Android.
The case has been ongoing since 2010 and has resulted in a satellite of additional suits by all involved. This will probably add fuel to the fire but not clear if it will have a meaningful impact as there are a number of rumors that Apple may be looking to settle.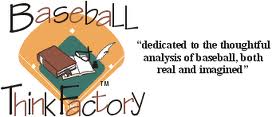 What are the best baseball books?
This is always a topic that incites my baseball loving friends- what are the best books on baseball? Well Jeff Polman is the latest to tackle the topic in a blog post found in the Huffington Post. He positions it as the 25 Baseball books that you would want if you were stranded on a desert island.
I really enjoyed the list but like most fans feel that there were favorites that he omitted, some that are worthy and at least one that is a favorite for immature reasons (Seasons in Hell). I do think that Ball Four cannot be omitted no matter what the reason. There is a good conversation on the topic ongoing at Baseball Think Factory at this time. Drop in and make yourself known.
E-Reader use continues to grow
According to a recent Harris poll the growth in e-reader ownership and usage portends good news for those in both markets. Just seven months ago 15% of Americans had one of these devices and now that number has almost doubled to 28%.
What is very good news for companies in this market is that the growth does not appear to be constrained to any one particular age segment with users in the ages 18-35 and 36-47 categories slightly ahead at 30% currently and that number just drops slightly to 28% among ages 67 and older and 24% of those in the 48-66 age category. Typical users read more than non-users as well.