A report from ABI Research shows that while tablets such as Apple's iPad and Amazon's Kindle are constantly in the news as the latest and greatest laptop use is still strong, but does find that tablets are taking sales away from netbooks.
The research found that approximately 1/3 of those surveyed planned to buy a laptop in the next year while 16% planned on purchasing a media tablet in the same time frame. It looks like netbooks are being relegated to emerging markets and out of the US market.
Mustaches making a comeback in baseball?
There was an amusing piece in The Wall Street Journal about a week ago talking about the return of the mustachioed man in baseball. In the modern era it probably reached its peak on the Oakland A's of the Charles Finley ownership era and has since seemed to fade away.
However just last year John Axford, a reliever with the Milwaukee Brewers won the very coveted 'Robert Goulet Memorial Mustached American' from the American Mustache Institute, a notable win for a Canadian. No real insights here just kind of an interesting read- also I did not know that they were also known as Lip Sweaters.


Microsoft takes big hit in German court
A German court has ruled that Microsoft cannot sell its Xbox 360 game console and its Windows 7 operating system in the German market. The court, based in Mannheim, said that Microsoft breached an agreement that it had with Motorola Mobility in using certain video compression software in Microsoft products.
However Microsoft is not likely to remove its products from German shelves right away as Microsoft has won a ruling in U.S. District court in Seattle that
Do you have a social media will?
The joke that a friend will clear your browsing history if you die suddenly has some bearing in reality, or so I have heard. But do they know your passwords? The Government seems to understand the issues families of recently deceased trying to gain access to social media and has offered a bit of advice.
Posted here on the USA Gov blog it has a piece entitled "How and why you should write a social media will" that entails you giving passwords to a trusted person to close Facebook, email etc that are open in your name. And clear browsing history.

London Olympics to have world's largest McDonalds?
I for one have always associated McDonalds with fitness and athletic excellence so this of course does not surprise me. The AP and Christian Science Monitor has reported that a two story McDonalds that can seat 1500 people will be built in Olympic Park.
According to the piece, it is just one of five that will be built for the Olympics, one just for the athletes. Guess who the official food sponsor is for the London Olympics.
Nokia planning tablets and hybrids
Departing Nokia Chairman Jorma Ollila said that the company is looking to expand into tablets and hybrids, but did not give any type of timetable or details on the move. The company just lost its crown as the top handset maker after a 14 year run to rival Samsung.
It has invested heavily in developing for the emerging Microsoft Windows Phone standard and it seems likely that it might expand that partnership to include supporting Windows 8, Microsoft's tablet OS when that is available.
iPad 4G claims false?
Apple is facing some heat from Australia and the United Kingdom on the claims that the recently released iPad works on 4G networks. The battle about connectivity has been going on for some time down under but now the U.K. has joined the fray, Red Orbit reports.
The UK's Advertising Standards Authority (ASA) claims that the ads are misleading since the iPad does not connect at the frequency that the fledgling 4G networks in that country operate, the same problem it has in Australia. In Australia Apple simply removed references to 4G and is expected to do the same in the UK.
You would think that something this basic would have already been found bulletproof prior to releasing the device but who knows?
Target boots Amazon's Kindle
Target, one of Amazon's largest brick and mortar partners has opted to cease carrying Amazon's Kindle tablet. The issue is that customers visit the stores and look at the devices and then return home and buy them direct according to the New York Times.
Amazon even encouraged its customers to do so, offering a discount f they purchased a product direct from Amazon after scanning it n a store. So instead Target will increase Apple's presence and other tablets including Barnes & Noble's Nook ereader.in its 1,800 stores
Kickstarter favorite Pebble gets first app
Pebble, the watch that connects to your smartphone now has its first app, one from RunKeeper. The details for what exactly the app will do are not available yet but RunKeeper develops programs that track workouts. The company said that when the Pebble is commercially available it will have the RunKeeper app available as well.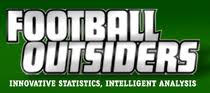 Grading the NFL draft graders
Now that the NFL Draft is over and the wait begins for the start of the regular season there is still one NFL stone that appears to be untouched-looking at how all of the major NFL pundits team grades compare.
Now you could arm yourself with a spreadsheet and spend time traveling to all of the various web sites to garner what they said and how it compares to their rivals prognostications, but the good folks at Football Outsiders have taken it upon themselves.
They took the posted grades from nine NFL writers and draft experts and show how they rating each team, how that compares to what the competitors said, and how teams ranked overall. It is well worth a read.