ESPN's annual summer X Games will begin next week on June 28 and run until July 1. Fans and athletes will descend on Los Angles for the events that will start with the X Fest that runs from noon until 7 pm on the opening day.
ESPN will be spreading the 21 hours of live broadcasting, both on-air and online, between a number of its properties: ESPN, ESPN2, and ABC will have the on-air duties with HD handled by ESPN 3D. For online, the games will also be digitally streamed on XGames.com and WatchESPN.com.
Intel buys InterDigital patent portfolio
Intel has reached an agreement to purchase approximately 1,700 patents and applications from wireless technology developer InterDigital for $375 million. The patents primarily are in the areas of 3G, LTE and 802.11 technologies.
Intel said that the move will be a benefit to its development efforts in the mobile segment, and the unspoken part of the deal is that it will no doubt provide ammunition in the ongoing legal spats over patents that are common in the mobile space as well.
Vungle creates App Fund for developers
Vungle, a startup that seeks to provide a variety of advertising and promotional avenues aside from the traditional pop-up ads has moved to draw more players to its platform. In a very interesting turn the company, which just closed a $2 million venture round last month will use half of that money and create a fund for other developers.
The purpose of the move, according to TechCrunch, is to lure developers to its platform and so gain a boost for its approach to alternative advertising for mobile apps. It will be interesting to see how this works out.
Corruption in Chinese soccer — who knew?
The New Yorker, where I often go for my sporting news, had an interesting piece on corruption in the world of Chinese soccer. League executives, players and refs have all been hauled away and imprisoned due to an apparent widespread match fixing epidemic.
It seems that it has been ongoing for several years and that one top referee received $128,000 to fix seven matches. The country, which is seeking to win the rights to host the World Cup in the future, is cracking down to show that it will not tolerate this type of blatant corruption. What impact that will have on FIFA I am not sure.
Apple and Motorola get chance to push claims
The Apple vs Motorola litigants had the opportunity to speak their piece to US Circuit Court Judge Richard Posner. Apple apparently does not want Motorola to pay royalties but wants it to change its design and also claims that since Motorola's patent is never used it has no value. Motorola obviously does not agree with either position.
Oracle taking Google lawsuit to next level
Oracle has agreed to accept zero damages for the copyright infringement claims that it 'won' in its case versus Google over Java technology. Oracle had been seeking big money in the case, claiming that it suffered up to $6 billion in loses.
However this is not the end of the affair. Oracle has said it will appeal its claims in the case once again, including both the patent infringement and whether its APIs can be copyrighted, to the Ninth Circuit appeals court.
Amazon App Store goes International
I have to say that I was surprised when I read that Amazon had not really extended its App Store to other countries and that it was primarily focused on the US market, a short sighted deal since one of its top developers of Android running devices Samsung is so strong internationally.
But anyway that looks to be a thing of the past as the company has now started opening it up and now developers in the United Kingdom, Germany, France, Italy and Spain can release games and apps designed specifically for those markets and the company has promised that more nations will be opened up to the joys of apps in the near futire, according to Cnet.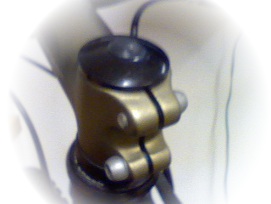 Ever had your bike stolen? SpyBike GPS could track the next one
SpyBike is a product developed by Integrated Trackers that is designed to look like a normal headset cap. It is designed to be activated when the bike is locked and you use a simply arming key and if the bike is moved it starts sending out data via a GPRS message and uses GPS to locate the bike. If GPS fails it has a fall back technology to help locate it.
The device does not come cheap, at $153 as well as a per message charge. The company said that it costs a fraction of a penny per message, but that varies by country. It features a rechargeable battery that can hold a charge of months.

Microsoft is on a roll, but is it a good one?
PC Mag is reporting that the company only gave some of its top OEMs a few days notice prior to announcing its Surface tablet platform earlier this week. As a number of them have made a major investment in developing for the underlying operating system, Windows 8, this seems a bit shortsighted.
Then later in the week it talks about its Windows 8 for smartphones and reveals that customers that buy the current family of smartphones will not be supported by Windows 8. I am sure that cheers up Nokia which has made a major investment in promoting Windows Phone technology.