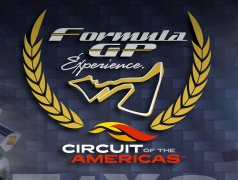 If you are a fan of F1 racing you might be headed down to Austin, Texas this weekend for the Austin Grand Prix at the new Circuit of The Americas course. From what we can deduce, it should be a good place to connect with your mobile device, since we have seen two press releases over the past weeks talking about wireless deployments at the track. But will there be free fan Wi-Fi? Probably, but we're not sure yet.
We're not sure because the main press release — from our friends at AT&T — talks mainly about how Ma Bell wired this place for high capacity data transfers, which we are guessing means lots of fiber for set video camera positions and the whole boatload of car-performance stats that regularly fly around the ether at any big-time motorsports event. From the sounds of it the new AT&T network should support fan Wi-Fi — but unfortunately neither AT&T nor the course/race website makes any mention of whether or not there will be free Wi-Fi for fans.
In case you're wondering, we think such information omissions are a big mistake. But we are checking with AT&T and the race folks to see what's up.
In the meantime, if you are a Verizon customer your cell phone should also work better at the track, thanks to an independent Distributed Antenna System (DAS) infrastructure put in place by our friends at ExteNet, a company that has built similar deployments at other sporting stadiums, like the new Barclays Center in Brooklyn. According to ExteNet its DAS will improve cellular reception around the track, mainly for Verizon customers this year since Verizon is the only cellular provider using the ExteNet solution right now. Since ExteNet builds independent networks — which means any provider can sign up and pay ExteNet to carry signals from their customers — other providers like Sprint or T-Mobile may join up for future events. Our guess is that AT&T won't have to. The cool thing is, fans should be able to share photos and videos of the F1 racers as quickly as possible. And that is a good thing.