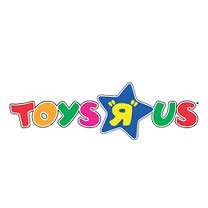 I guess a toy store selling tablets targeted at children is a natural progression of life, and come to think of it after seeing several of my friends' iPads being hammered on by 7-year-olds, it is now starting to make a good deal more sense.
Welcome to the Kurio7, a 7-inch tablet from Techno Source that will be first seen at Toys"R"Us and then hopefully move into greater distribution at a later point. A key selling point will be the built-in parental controls.
The customizable controls will help prevent children from downloading apps or visiting sites that they should not, and will allow them to surf safe sites on the Internet, read e-books and do the host of other functions that tablets are known for.
The tablet has built-in Wi-Fi and can support eight different logins, each with a different profile, password and controls. It comes preloaded with content that is targeted at children including games, videos and educational material.

Next Generation Transformer almost here
The Asus Transformer Pad Infinity TF700T, a 10-inch tablet that is the latest in this family is expected within the next few weeks as well. The TF700T lineup will come in two basic flavors, ones targeted at gamers and multimedia users and creators and those for communication and more traditional tablet functions.
The gaming version will feature a quad-core Nvidia Tegra 3 chip while for those looking for 3G/4G LTE connectivity it will be powered by a dual-core Qualcomm Snapdragon S4. It will feature an 8-megapixel camera on the back with LED flash, and a 2 MP front facing camera.
Pricing has not been yet released but it will be interesting to see where the company seeks to position the device. Its earlier version of the Transformer had very disappointing sales.
Google's Nexus stats appear on benchmarking site
The as yet only rumored Google Nexus Tablet has not yet been announced but t appears that the devices abilities have been listed at benchmarking site Rightware. While the fact that Google was developing a tablet has already been announced by the company so far the details have not been made public.
According to the information the tablet will have a 7-inch display, will run the Android 4.1 (Jelly Bean) operating system and will be powered by a quad core Nvidia Tegra 3 processor. The display will have a 768 x 1280 resolution and it appears to be manufactured by Asus.
This is very likely the tip of the iceberg — Apple has a rumored new iPad, there are rumblings of updated offerings from Amazon and then later this year the release of Windows 8 is expected to open the floodgates for a new batch of tablets.