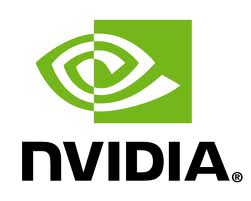 At its annual shareholder meeting Nvidia showed a prototype Android tablet platform that it has code named Kai and that it is positioning as the basis, with its processors, for lower cost family of tablets.
The heart of the Kai tablet would be Nvidia's Tegra-3 processor that the company seeks to leverage as the heart of a new line of Tablets that will have powerful processing and graphics capabilities but will rival Amazon's Kindle in price rather than butt heads with Apple's iPad at the high end.
Nvidia already has a head start in the tablet and smartphone space going forward as along with Microsoft it has been actively seeding hardware vendors with laptops that feature the chip in an effort to create an active ecosystem of apps prior to the release of Windows 8 later this year.
This appears to be taking that a step further. Its executives talked about how the processor, along with an ARM-based chip, could enable a generation of less expensive Android tablets and that its years of experience in this space of developing for Windows will serve it in good stead.
Of course so does rival Intel which is seeking to establish its Atom processor as at least part of any Windows Tablet ecosystem and while it can work with Nvidia it is also seeking to supplant ARM as the heart of these systems so how closely Nvidia is integrated with the various ARM chips out there could be an issue.
We at MSR support anything that will help grow the tablet market, and not because we secretly own stock in the companies involved. Currently I use my phone as a secondary screen quite often when watching sports, particularly football. When the price point drops enough I think I might have several, one just dedicated to sitting next to my remote control, unless I use it as a remote control as well.
I can see not only the second screen market but also as portable screens when visiting friends (in some cases) following outdoor sports and a variety of other uses. Since a household is likely to have more than one person it would make sense to have one dedicated for use in the TV room and another for a any other use that might occur.