Wi-Fi network
at their home of CenturyLink Field is getting a good workout as well, with 4.10 terabytes of data used during Seattle's
31-25 win
over the Buffalo Bills on Nov. 7.
The Monday Night Football game, an exciting, close contest, also saw a total of 35,808 unique clients and a peak concurrent user number of 23,281 on the Extreme Networks-powered Wi-Fi network at the stadium, according to Seahawks IT officials. The game set an attendance record for CenturyLink Seahawks games, with 69,084 in the seats, breaking the old record of 69,080 from last season.
According to information from all the games so far this season (see below), the CenturyLink Field Wi-Fi has been seeing strong and growing usage, with unique numbers starting out in the high 20,000-user level and edging up each week. Upload totals also seem to be growing, with maybe the team's improved record as the impetus.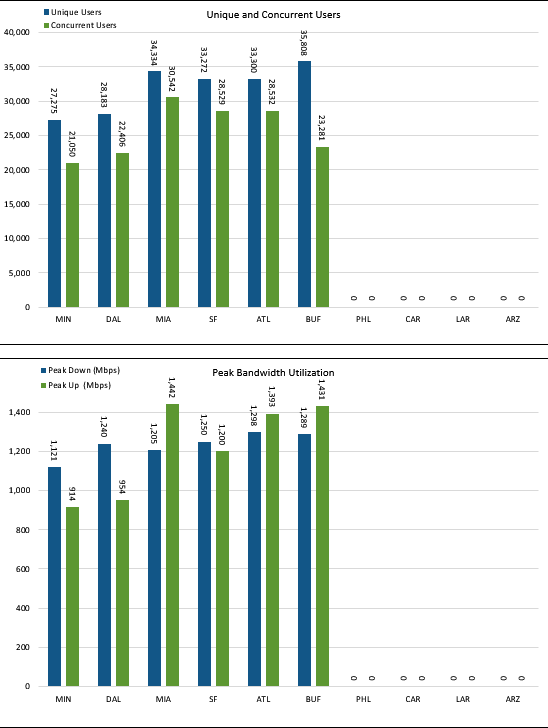 With the Seahawks starting to gain momentum for another playoff push, the