new under-construction football stadium
at Colorado State University — but when they do, integrator 5 Bars and wireless suppliers JMA Wireless and Cisco will all be part of the fan-facing Wi-Fi and DAS networks, according to the companies.
Scheduled to open in time for next year's football season, the yet-unnamed new stadium is a busy construction scene, as you can tell from the photos we took during a sneak peek at the venue last week (thanks to CSU, Mortenson, 5 Bars and JMA Wireless for the access).
Though specifics on numbers of APs aren't set yet, 5 Bars said it will be using Cisco equipment in a mixed design of overhead and under-seat AP deployments, depending upon the area of the stadium. JMA Wireless will handle the DAS.
As you can see from the photos, parts of the stadium have good overhang coverage for mounting, while other parts of the planned 40,000-seat venue are open-bowl construction, which will need under-seat APs for optimal coverage. 5 Bars and JMA reps on hand also said that the distinctive light towers (especially on the east side of the stadium) will also provide antenna mounting sites for top-down coverage.
Unlike Hughes Field, the three miles west-of-campus football facility that just hosted its last game this weekend, the new stadium sits right in the middle of the campus in Fort Collins, Colo. According to our first glances, it looks like there will be sevearl open-terrace type areas inside the stadium as well as a beer garden (or so we heard rumored) outside one of the main entrances. According to CSU, Hughes has been used for football since 1968.
What will be interesting to see is how CSU handles parking for the new venue, which won't have any large lots surrounding it. We'll have more updates between now and next football season, so stay tuned!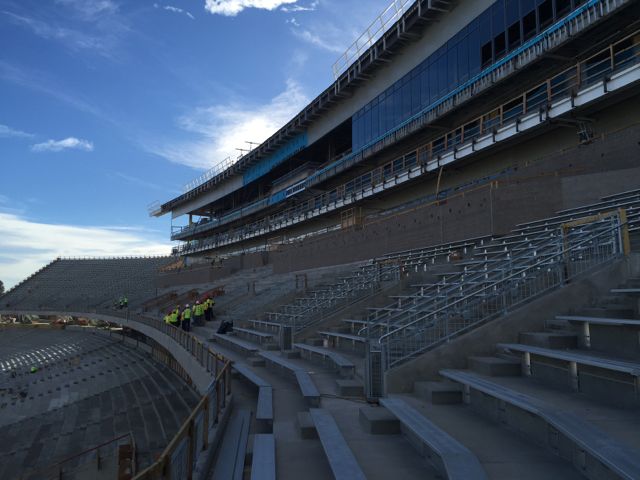 A look at the west side stands with press box and suites above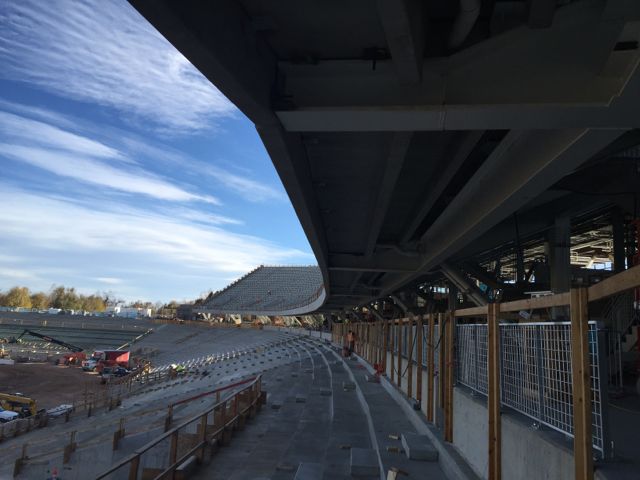 A look underneath the west side overhang — lots of antenna room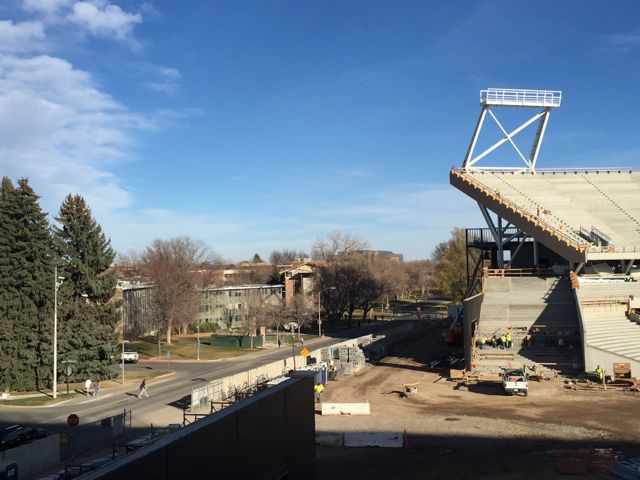 This shot of the north end of the east stands shows the proximity to campus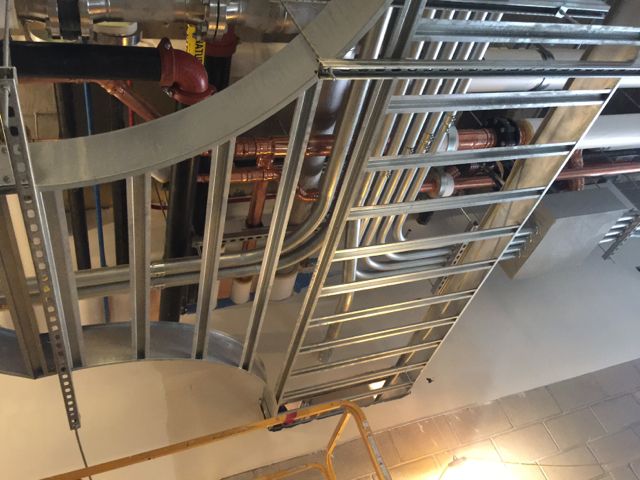 Before long, this tray will be filled with cable and fiber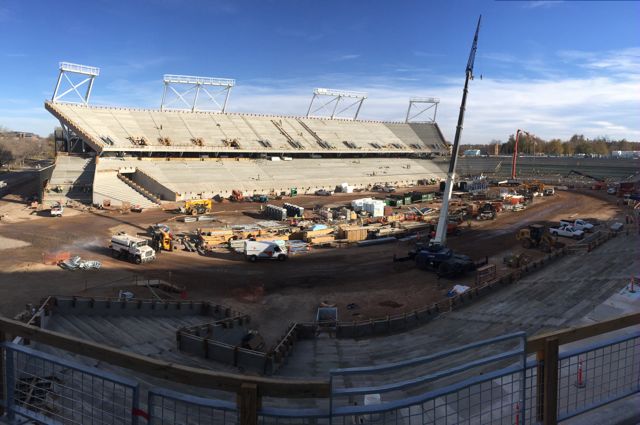 Panoramic view of the east and south stands

Network components haven't yet been installed at the