SEC Championship to be streamed live at CBS Sports
Once again the SEC has two of the top teams in the country locked in a battle, this time with #1 LSU vs #14 Georgia in the fight for the SEC title. The game will once again also be a top on-line offering from CBSSports.Com as it continues to raise its streaming sports profile.
The game will be broadcast on Saturday at 4 pm ET and pits the Eastern Division Champions Georgia against the Western Division winner LSU at the Georgia Dome. It will be streamed live over CBSSports.com/SECLive and CBS Sports Mobile.
CBS plans to start its game coverage an hour earlier and there will be a special tailgate program starting at 1 pm ET. There will also be the usual" 5th Quarter with Gary Danielson" after the game for an interactive post game program.
However interest in the game may not be what past championships have garnered. The Big Lead points out that with LSU a lock for the BCS title game win or lose sales for tickets has been less than stellar and that prices are dropping as fast as the point spread is increasing. I guess fans want to save their money for the expected trip to a bowl game.
Is your smartphone following your every move?
With the revelation that 140 million smartphones have a software component installed that records every keystroke that you make. The program, called Carrier IQ records and sends each keystroke as it is made and sends the information to the company.
Carrier IQ said that it is using the information as a diagnostic tool that will help it gain insight into issues such as why certain calls are dropped. Researcher Trevor Eckhart, who unveiled the issue, shows that it records browsing history, SMS logs and location data as well as keystrokes.
There are some claims that the technology violates Federal wiretapping laws. Well the good news is that congress is getting involved and I am sure that they will have the users' best interest in mind when they inquire into this issue.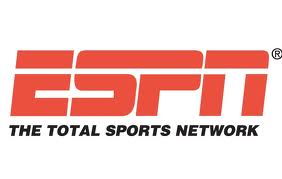 Is Craig James the most hated man at ESPN?
This seems to be the point of a recent Bleacher Report piece that states that he is strongly despised by a significant portion of the sports world. I must have missed this hatred, although I have to say I am not a fan, no one has ever come up to me and said they despise him like they do for say Joe Buck (I know he does not work for ESPN).
Anyway the article goes on to say America wants him fired and that "A vocal population of college football concludes James is a self-aggrandizing liar of the worst kind, who uses sophistry to get what he wants like we use paper towels to dry our hands." Wow!
The bulk of the trouble seems to have arisen from his role in the Mike Leach ouster at Texas Tech and his inane votes in the BCS poll that alters the standings for both good and bad teams.
There appear to be several different pushes to get him fired and now at least some are trying to target advertisers to force ESPN's hand. I think that if the revelations in Bruce Feldman's book did not harm him at the WWL, and in fact drove out possible its best college football writer then nothing will.
New startup fund-Bye Bye Silicon Valley!
A new startup fund called the Revolution Growth Fund has been established by industry veterans Steve Case, Ted Leonsis and Donn Davis has been formed with a $450 million in initial funds. It is taking a different slant than many funds which mine Silicon Valley for potential startups.

Instead it will seek to find investment candidates on the East Coast. "We will generally focus on investments in the Eastern United States. We believe there are great entrepreneurs building great companies all over the country, so we will focus our attention outside of Silicon Valley," according to a note posted on the Revolution Growth web page. The three founders are the three largest investors and there are an additional 24 limited partners.
The ideal company will be one that are consumer focused and are looking to disrupt large industries. The fund expects to be an investor in companies that have already had some venture funding and are now looking to take the proverbial hockey stick upturn. Initial investments are expected in the $20-$25 million range.
Tide turning for Samsung in patent wars?
Samsung won a patent victory of sorts in Australia where the Federal Court overturned a lower court ruling that said Samsung had copied Apple's iPad and iPhone. This moves the company closer to selling its Galaxy tablets in that country.
However it is not entirely a get out of jail free card as it has been reported that Apple will in its turn appeal, this time to the High Court in an effort to get the overturning overturned. So at least in the near term the injunction against selling the products remains in force.
Make you (NFL Pro Bowl) Vote Count!
The voting closes following the December 19th following the Monday Night Football game between the Pittsburg Steelers and the San Francisco 49ers. You can go here to vote and also try and get tickets to the game, which would make a nice break in a Hawaiian vacation.
Currently Aaron Rodgers if the top vote getter and I saw somewhere that Tim Tebow was 4th among AFC starting quarterbacks. I hope he gets voted in just for all of the gnashing of teeth from sportswriters across the nation!