As part of our new STADIUM TECH REPORT for Q2 2016, Mobile Sports Report was allowed inside the still-under-construction US Bank Stadium in Minneapolis, the new home of the NFL's Minnesota Vikings. What follows here are some of the "sneak peek" photos we're allowed to share with you in advance of our full report coming later this summer. For a more picturesque version of these photos, DOWNLOAD THE REPORT from our site!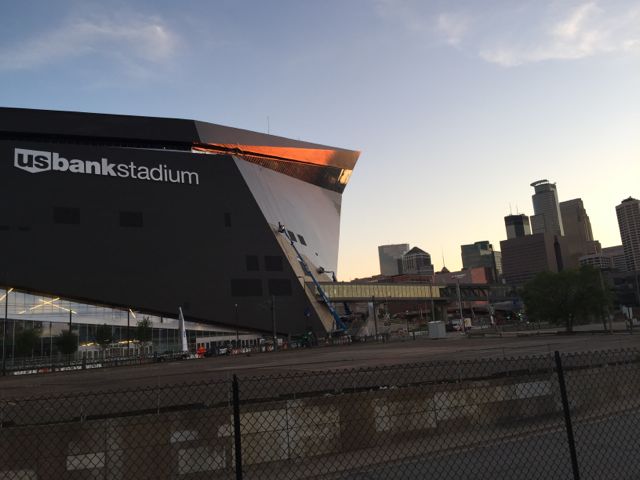 Sunset shot of the "viking ship" stadium showing its proximity to downtown. Credit, all photos: Paul Kapustka, MSR
The other side of the stadium, where you can see the glass walls and the "viking ship" video board.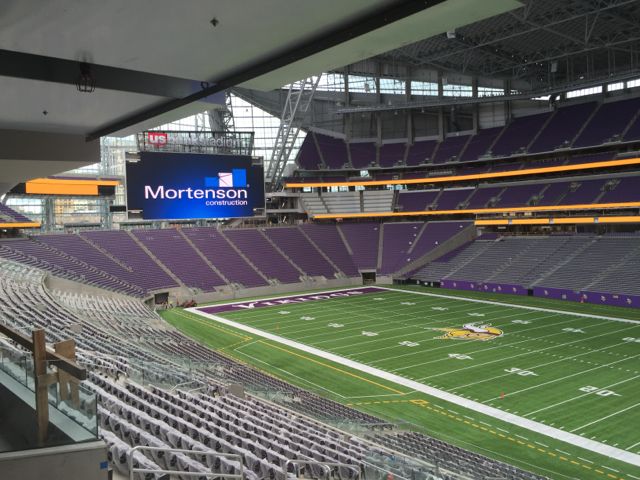 Inside on the main concourse — three concourses will have full 360 degree views of the field.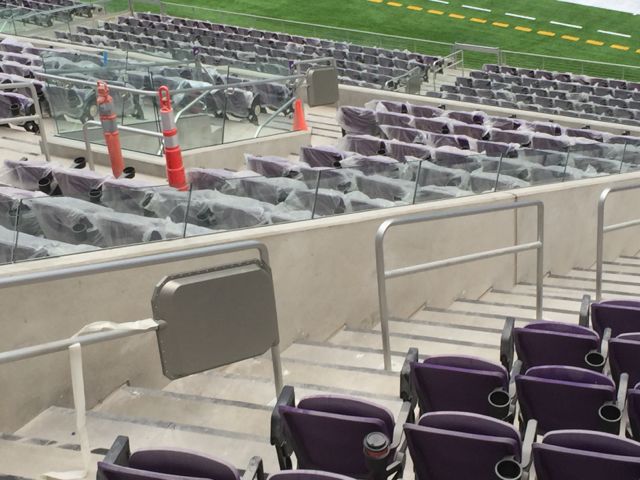 US Bank Stadium is using railing-mounted Wi-Fi APs to bring connectivity to the bowl — enclosure designed by Wi-Fi deployer AmpThink.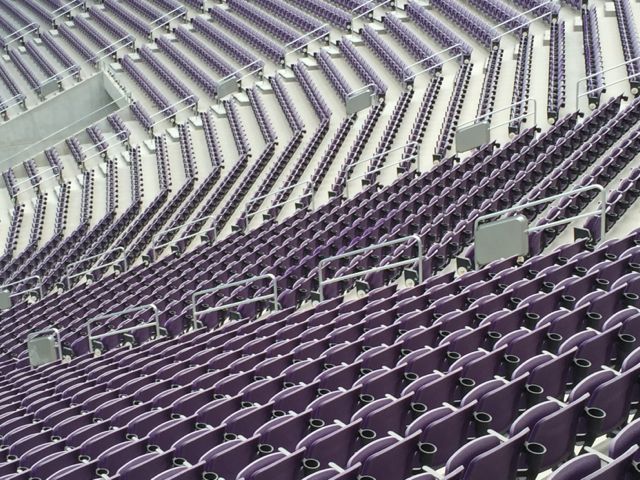 Wi-Fi enclosures do a good job of blending in with the purple-and-silver seating.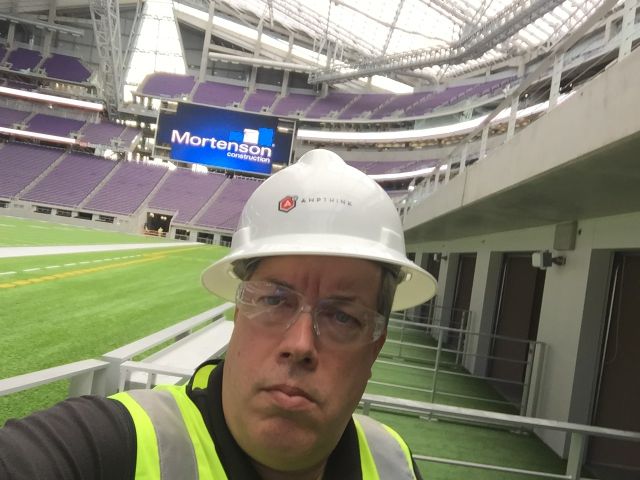 Yours truly with a selfie from the field-level suites. DOWNLOAD THE REPORT for more pictures!