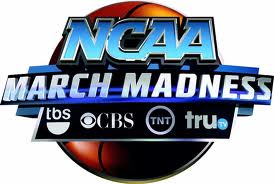 To the surprise of probably no one the first round of the annual NCAA Division 1 Basketball tournament has see resounding television viewership numbers (best in 18 years), but what might pass unnoticed is how strong its mobile and online viewership is as well.
Strong actually may be understating it, in the first week viewership via PCs, smartphones and tablets accounted for 10 million hours of video stream consumed by fans accessing all of the different online digital properties showing the tournament.
The results coupled with the strong online viewership the recent London Summer Olympics enjoyed should put to rest the arguments that making live sports action available for mobile and online users will hurt television viewership that some sports leagues still adhere to.
There were 4.2 million unique visitors watching games, and what is telling about how fast this has become an alternative method to watch the event, that number represents a 161% increase from just a year ago.
Broadband users were the top consumers of video averaging 105 minutes of viewing time while the mobile segment, the smartphone and tablet users, consumed 61 minutes per user.
The mobile aspect of this is increasingly important. Mobile viewers represented for 43% of live video streams on Thursday, 48% on Friday, 59% on Saturday and 60% on Sunday. These numbers both show how important reaching mobile users and that by addressing them how an event can expand its viewership by reaching fans that might be at work and prohibited from using work PCs to view or people that are out and about but still want to catch a game. Hopefully others, such as the NFL, will take this to heart and make more games available online.