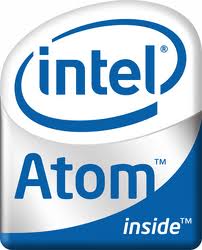 Intel started talking about a potential major move in the tablet space at January's Consumer Electronics Show when CEO Paul Otellini took the stage for his keynote, but most of the hype that day was centered around its ultrabook slim form notebooks.
Now fast forward several months and a half a world away and the company is making some bold pronouncements in the tablet space at the Computex show in Taipei and the center of attention is on tablets, specifically ones powered by Intel's Atom Z2760 chips that were formerly code-named Clover Trail.
According to IDG, Intel said that its OEM partners have a total of 20 tablets in the labs and in various stages of completion that are based on its processor. The big beneficiary of this, aside from Intel of course, appears to be Microsoft and its forthcoming Windows 8 operating systems that is expected sometime in the fall. Intel has had other offerings in this space but they have been a non-factor so far.
Acceptance of these tablets will be important for Intel because Windows 8 will also be designed to run on ARM-based processors and these chips now dominate the non-Apple side of the tablet market. There is expected to be compatibility issues with older Windows apps on ARM, however.
Next week we will deliver a wrap up of the tablets that were unveiled at the show this week and it looks like there are some interesting ones including hybrids, ones for Android and some of the first Windows 8 offerings.