NFL's contract talks with refs breaks down
The week started off with some bad news as it appears that the NFL and its referee's union have not been able to come to a meeting of the minds in regards to the next contract for the refs. The most current one expired on May 31.
The two sides apparently met with a mediator to try and reach an agreement but that has not panned out and according to ESPN the talks have completely broken down. The league is now actively looking for replacement officials and will seek former officials and ones from smaller collegiate leagues but it is reported that it does not plan to raid BCS officials.
Apparently the NFL's decision to hire backup refs does not sit well with the NFL Players Association, which has derided the hiring of 'scab' officials. Who would have guessed that these two would not get along.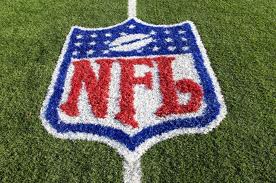 Two trade associations seek to represent crowdfunders
You knew this was coming due to the growth of the number of crowd funding sites and the still undefined role that they play in providing funding for startups looking for a cash infusion. Now there are two lobbying groups vying for the crowd funding sites support.
The two are the National Crowdfunding Association and the Crowdfunding Professional Association both want to be the force for these companies in Washington D.C. This is still in its infancy since neither has yet hired a staff or leased offices, but you know it is coming.
Apple publishes guide on iOS security
With the growing concern about data security, especially on mobile devices Apple has moved to try and ease the concern about data on devices that run its iOS operating system by publishing a guide to how it implements security. Macnn has a nice breakdown here.
Window app numbers continue strong growth
The number of apps submitted to Microsoft's Windows Phone Marketplace has now topped 100,000, double what it was just five months ago, according to a piece in Endgaget. For those of you scoring at home this is slower that Apple's App Store but faster than the Android Marketplace.
One of the big differentiators between the rival Apple and Android apps has so far seemed to be that the Android apps are too often one size fits all, good for tablets and smartphones while for Apple there tends to be a clear differentiation. I wonder how this is panning out for Windows and will we see most of these apps available, unchanged, for Windows 8 tablets?
NFL concussion lawsuits consolidated
A large number of the many lawsuits now pending in a number of courts across the United States have been consolidated into a master complaint against the league. In all it looks like approximately 80 cases have been brought together in this effort.
The suits contend that the NFL both glorified violence and downplayed the damage that concussions had on players. The NFL contends that it always has the players safety at heart, well that and an 18 game season.
Windows 8 in two weeks?
Microsoft is reportedly going to make pubic a preview of Windows 8 on June 20th, according to a report in Digital Trends. The move will make it an interesting month for operating system fans since Apple's World Wide Developer Conference is next week and should have some interesting updates while Google's Google I/O event is at the end of the month.
The Windows Phone 8 preview is expected to happen at a Microsoft event called the Windows Phone Summit, billed as a sneak peak of the future of the Windows Phone.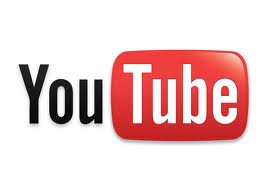 The Greatest sports conspiracy story ever told
For years I have heard that the 1985 NBA draft was rigged so that Patrick Ewing would go to New York. Never paid any attention to that, and for that matter really do not to this day. But Patrick Hruby goes to town on the issue and a host of others in the piece "The Truth is out there: From the 1985 NBA Draft Lottery to the Olympics to Game-Fixing…"
It s all here, frozen envelopes, mafia controlling NFL games, IRS and FBI documents carefully redacted and so much more. I enjoyed it a great deal, but was not sure if it was one long rant or a very clever tongue in cheek piece. Bonus conspiracy flow chart here.
YouTube to broadcast Olympics
We have long talked about how YouTube can position itself as an almost independent sports network and now it looks like it is taking that next step. The site will be providing live webcasts of the upcoming London Summer Olympics to viewers in Asia and Africa.
The plan is to provide ten channels that will feature high definition video of a variety of events including the medal finals of all 32 sports. In all it will broadcast a total of 2,200 hours.
FTC claims import ban on Microsoft& Apple could hurt competition
The Federal Trade Commission has said that Google's efforts to ban Xbox imports by Microsoft and Motorola/Google's efforts to stifle Apple's iPhone sales based on patents that Google owns and claims the two have violated could harm competition. It will be noteworthy if the FTC puts some muscle behind this comment as it does appear that patent lawsuits are going to stifle both competition but also innovation