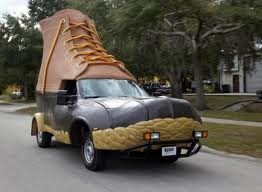 For Red Sox Fans & L.L Bean Aficionados: Two venerable institutions are celebrating their 100th Anniversaries this year and what could be more natural than L.L. Bean teaming up with Fenway Park to celebrate that event? A lot you say, well quiet down.
Of the most interest to the average fan I believe will be the display of a large and unique collection of baseball artifacts that were collected by the founder of L.L. Bean, including letters between Leon Leonwood Bean and Babe Ruth and Ted Williams.
The L.L Bean Bootmobile will kick off the festivities when it drops by Fenway for the 2012 Season Opener, prior to the Bootmobile leaving on the 2012 Bootmobile Tour. It will be your chance to get your photo taken with the iconic vehicle, I kid thee not. There will also be ticket giveaways and a variety of other events centered on the joint anniversary.
Want to develop for the Windows Phone? There is AppCampus!
Of course it might help to speak Finnish. Microsoft has teamed with its partner Nokia and to continue their strong push of the Windows Phone platform with the creation of AppCampus, a venture that is designed to fuel development of apps for the platform.
The effort will be managed by a third partner, Aalto University School of Science and Technology, which was formed in 2010 in Helsinki with the merging of The Helsinki School of Economics, Helsinki University of Technology and The University of Art and Design Helsinki.
The three year venture, which will see Nokia and Microsoft invest approximately $24 million, seeks to garner thousands of applicants developing along a range of mobile apps. Aside from Windows development the effort will also encompass development for Nokia's Symbian operating system.
Miss your Android apps on your PC? Look for that to end
BlueStacks, a developer of technology that is designed to allow Android apps to play on a PC has released the beta-1 version of its technology that should enable that feature. Called the App Player, the release is the second from the company.
A quick visit to its site confounded me on more information since it had a hot button to download the app but none to give me general information about the program, such as minimum system requirements etc… Maybe I just looked in the wrong place, would not be the first time.
According to PCWorld the app emulator runs on Windows XP, Vista and Windows 7 and enables you to use apps from a variety of Android app sites and run them on your PC, which would be cool, and lead to an even greater loss of productivity on my part. In the future the company is reportedly aiming at also allowing Macintosh users to play Android games. I wonder what Apple will try and do about that?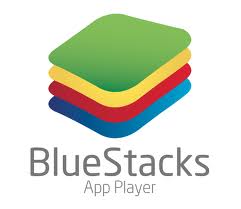 The Patent Wars
TiVo sues Time Warner & Motorola Mobility
TiVo, not wanting to be left on the sidelines in all of the lawsuit fun after ending a suit against Microsoft that apparently ended in a draw has filed a lawsuit against Motorola Mobility and Time Warner Cable, Venture Beat has reported.
The company is an experienced hand at this game, and a successful one, winning or resolving cases against several foes in the past including a deal that called for AT&T to pay the company at least $215 million. It also has a suit pending against Verizon.
In the most recent case TiVo is claiming that the two companies are violating three of its patents including ones that cover "multimedia time warping system," and "system for time shifting multimedia content streams." I do not envy the judge or jury in these cases.
Dell kills smartphone development — for now
Dell is once again rethinking its mobile strategy and this time I is its smartphone effort that is on the chopping block. It has already killed its tablet offerings, although the company is expected to return with a Windows-based offering by year end.
The company is killing in the United States its Venue Pro which runs a Microsoft OS and its Venue line that runs Android operating systems. It said that it will continue to sell the phones in Europe. The company did indicate that it intends to return to the U.S. market with new products at some point in the future.
FTC looking at establishing a "Do Not Track" option for consumers
The Federal Trade Commission has said that it is developing a "Do Not Track" option for consumer data and that the agency will seek to encourage the industry to adopt this as a standard feature that companies will be encouraged to adopt across the board.
At the same time it has indicated that it would like Congress to enact a law that would allow consumers access to the data that has been collected on them, much the way that you can access your financial standings.
Will this kill Facebook and Google? I am being facetious but they are top data harvesters, but I imagine they will simply provide an option to opt out and many, possibly most will not. Of more real interest to me is when I start hearing from sites I did not know where tracking me. I wonder what this will mean for the cookies market, if anything- any ideas?
NFL passes new rule changes
I sort of tune out the NFL right after the Super Bowl hype dies down. Sure there is free agency signings but it takes a while for the dust to settle and you can get a feel for how your team was helped or harmed. Possible aside from the Jets this year.
So while I knew that the NFL had changed some rules I did not realize that they changed 5 and that at least one more may be altered before all is said and done. Some of the changes were no-brainers like making the overtime rules the same in regular and post season and making the 12th man n the field penalty a dead ball foul.
The other moves include having Replay Officials initiate reviews on some types of turnovers, adding the recipient of a crack back block being added to the growing list of defenseless players and adding loss of down to kicking a loose ball. Was the last one really screaming to be added? There were a couple that was not approved as well, but it is still early in the offseason. Head over to SB Nation for a look at what did and did not pass.