Ever wanted to follow a Div III Field Hockey playoff or have streaming news from your favorite pro team? Well there is a couple more apps that will help you do just that as web sites and news organizations continue to expand their presence in the mobile sports space.
First up is Turner Sports which has developed a mobile app called NCAA Sports for the Apple iOS and Android platforms. Designed to cover a wide spectrum of sports that often do not get wide coverage the free app will include live streaming video of over 60 NCAA championship games.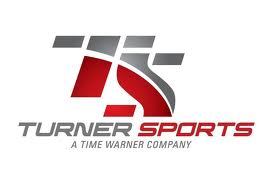 It will provide live streaming video of championships for all NCAA sports including Division II football, Divisions II and III wrestling, Divisions I, II and III field hockey, Divisions II and III men's and women's soccer, and Divisions II and III women's volleyball. The app will also include in-depth regular season coverage of football and basketball.
The program permits users to drop in and out of the live broadcasts and provides the ability to chat with friends using Facebook or to post comments via Twitter.
In addition Turner has added a new mobile website on its hosted NCAA.Com space that is designed for mobile browsers user with touch screen devices such as Tablets and smartphones. The mobile website will allow fans to get live scores, schedules, news, rankings and video recaps that have been tailored for display on the mobile devices.
In a press release Mark Johnson, vice-president of Turner Sports' NCAA Digital group said about the development that "College sports content is underserved in the mobile space right now and we're excited to offer fans mobile products that are 100% dedicated to college sports."
Bleacher Report moves desktop offerings to mobile app
The second app coming down the road is from Bleacher Report called b/r Team Stream App and the free app is now available for both Android and Apple iOS devices. It will cover a number of sports including NFL, College Football, MLB, NBA, NHL Soccer, Tennis and Golf.
The app is in ways a news aggregation program, Bleacher Report searches the web for news on the team you have selected and streams them to your mobile device using the app. However it will also include tweets from athletes and sportswriters.