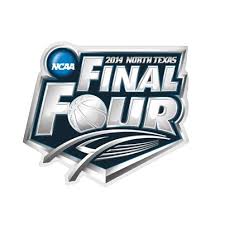 The push to entice digital viewers to follow this year's NCAA Basketball tournament was a resounding success for NCAA.com and Turner Sports as their NCAA March Madness Live push underwent continued growth in a year when the championship game was down a bit from the previous year on broadcast television.
The broadcasting of the championship game saw a 10% decline in viewership on television. However the match between Kentucky and Connecticut generated two million live video streams, up 30% when compared with last year's championship game.
The digital streaming effort, which includes its TV Everywhere initiative, maintained strong support from the digital space even in the face of a number of the better know and more popular schools being eliminated early in the tournament this year.
It set a new record for video consumption, as it has in the past few years, with this year's event with a 42% increase in live video streaming over last year to bring the collective total over all platforms to 69.7 million live video streams. NCAA March Madness Live registered 15 million hours of live video streaming, a new high and up 7% from 2013.
The mobile space, where tablets and smartphones are still undergoing strong growth themselves, experienced very strong growth with an increase of 71% in live streams over the course of the tournament, and the total hours grew by 38% over last year.
In addition to more viewers, they stayed on longer while viewing watching an average of 67% more minutes than non-registered viewers. While a user can register and watch TV Everywhere on a PC, the use of that platform as a second screen appears to be fading in favor of mobile devices. The live streams on logged-in mobile devices representing 52% of the total TV Everywhere usage for the entire tournament
The growth was in a good part helped by the variety of ways that fans could access the tournament aside from mainstream broadcast television that NCAA.com and its partners Turner Sports and CBS Sports made available. There was an option of any one of three web sites available as well as NCAA March Madness Live available via the Amazon Appstore, Apple App Store, Google Play and Windows Store. On top of all of that fans could watch games via live streaming on TNT, TBS and truTV's digital platforms, as well as participating TV provider websites.