Virginia Tech in for a loss again on bowl game ticket sales?
Virginia Tech is on the way to selling 57% of its allotment of tickets to the Sugar Bowl, where the Hokies will face the Michigan Wolverines on Jan 3. 2012. The team reports that it expects to sell roughly 10,000 of its 17,500 tickets.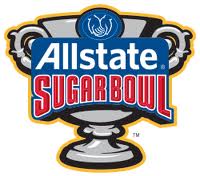 The team blames the Tuesday night game time as well as the readily availability to tickets in the secondary market. No comment on the fact that the cheapest ticket is $125. The Big Lead reported that the school is asking fans to buy proxy tickets to donate to various charities and the military.
So why is this news? Well last year the team also went to a bowl game, and also did not sell out its allocation of tickets. However the kindly NCAA does not simply allow you to send back the unneeded excess tickets. That is because many of the bowl games that we are about to be inundated with not actually sell out and how will the director justify a half million salary if the bowl does not turn a profit.
Top Linux predictions for 2012.
I love the end of the year predictions. I do not track them to see if they are accurate on an annual basis but do like to look back on occasion to see when the hover car was supposed to be here. Still when made by informed people they often do give insight into trends, be they sports, social or otherwise.
The Linux Insider has posted its Top 5 Linux predictions for the upcoming year and if they are accurate, or even near misses, it looks as if a lot of activity will be moving from the desktop and into mobile, cloud and consumer platforms.
I think this spells good news for users, Linux users and others, since competition should help continue a flow of new and innovative products and technologies. One interesting prediction is that all of the mobile and cloud growth will harm its efforts n the desktop- as well as help it. Read the reviews to see what you believe.
ESPN to broadcast many NCAA championships in $500m deal
The NCAA has expanded its multi-decade deal with ESPN that calls for the sports network to broadcast a huge range of the NCAA's championships through the 2023-24 school year. The deal will pay ESPN $500m per year and will see 600 hours of broadcasting.
The deal expands on the current relationship between the two as ESPN already broadcasts 17 championships. Added to the deal will be broadcasts of women's gymnastics, men's and women's fencing, Division I women's lacrosse, Division I men's and women's outdoor track, and women's bowling.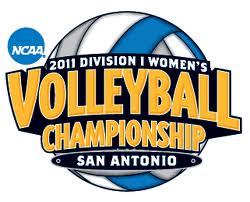 ESPN will also expand its broadcast coverage of the early rounds of the Division I FCS football, women's volleyball, softball and baseball tournaments and will get international rights to the men's basketball tournament.

Did its history with Windows hurt Microsoft's mobile phone effort?
Windows baggage was a deterent that harmed the market's perception of Microsoft's Windows Phone, or at least that is the point of view of a piece by Jason Hiner in Tech Republic. He believes that it has harmed users perception of what is a quality device and so prevented Microsoft from being a dominate player in the space.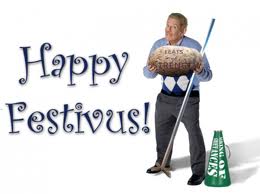 This comes at a time of mea culpa at Microsoft, admitting very poor sales, disappointment and the traditional rotating of top management. All that was missing was the "Airing of Grievances" to make the event complete.
He claims that people believe that the difficulty and frustration of using the Windows operating system such as malware, viruses and other issues will be present in the phones. Decide for yourself but if you started out using MS-DOS on old, very, very, slow PCs you know what a breath of fresh air Windows was. After they got the bugs out of course.
This and that
Was anybody amazed at how much grief was directed at Albert Pujols for leaving St. Louis for a much better contract elsewhere? Since when did sports writers spur higher offers?
Is it just my conspiracy theory of the week or did the NBA intentionally foul up the Chris Paul trades simply to intensify interest in the NBA, something that appeared to me to still be lagging due to the strike?
I wonder if there will be any fallout from the drug bust of (ex) Chicago Bear Sam Hurd? That is a lot of pot and coke to be selling on a weekly basis while still playing football. He must have had an impressive network in Chicago.
Startup investment analysis firm SigFig claims that investors with iPhones are 20% more likely than average to own Apple stock while owners of Android phones are 25% less likely than average to own Google stock.